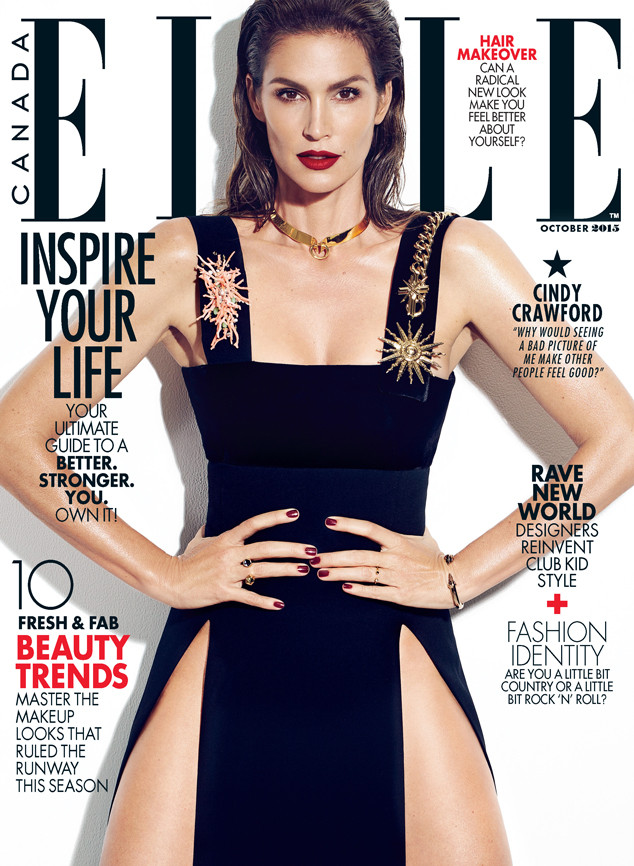 Courtesy Elle Canada
Cindy Crawford is speaking out about that photo.
This past February, an unflattering pic of the 49-year-old supermodel wearing lingerie in a Marie Claire photo shoot was posted online. The magazine initially announced the pic was "unretouched," "real" and "gorgeous" and later said that the photographer who took it said the image was "stolen or otherwise unlawfully accessed" and that it "is a fraudulent, altered version" of his photo.
"I felt blindsided," Crawford told Elle Canada in an interview posted Tuesday. "I know my body, and I know it's not perfect, but maybe I have a false body image; maybe I think I look better than I do. I think that most women are hard on themselves. We think we look worse than we do. So I assumed I fell into that category, even though that picture didn't reflect what I saw when I looked in the mirror—even in the worst dressing-room lighting."