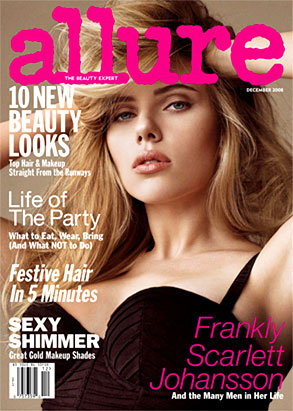 Tom Munro for Allure Magazine
Remember when Scarlett Johansson played coy with the Obama engagement rumors and then got shot down over their nonexistent email relationship? Seems like just yesterday she was calling the media sexist over it.
Well, ScarJo's still a little upset over the whole thing. She had this to tell Allure about the Obama fallout (after discussing her beef with LiLo):
"Either you're a bull dog or you're some slutty airhead," Johansson complained. "Maybe some people would say it's an image that I put out. That's a crock of s--t. I'm sorry."
Is that why she put on her best bedroom face for the cover? In which case, we have to ask: Is her sexed-up image really the media's fault or her own doing? Sound off in our poll!