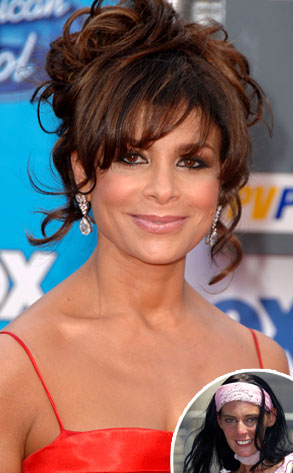 Steve Granitz/ Getty Images, Frazer Harrison/Getty Images
Extreme Paula Abdul fan Paula Goodspeed's autopsy has been conducted, but the official verdict on her cause of death is going wait.
"We are doing toxicology," Lt. Cheryl MacWillie of the Los Angeles coroner's office tells E! News. "It will take six to eight weeks."
Although Goodspeed's brother said Thursday that the body of the former American Idol auditioner would be released to the family Saturday and flown home to Maine for burial, MacWillie says the remains are still with the coroner. "The body is ready to be released," said MacWillie, "but the legal next of kin [still] has to make arrangements with a mortuary."
Goodspeed's body was found in her car near Abdul's home last Tuesday night. Police suspect it was a suicide.
Sources have told E! News that Goodspeed had, just months ago, tried to commit suicide by overdosing on pills, also in a car parked on Abdul's street.