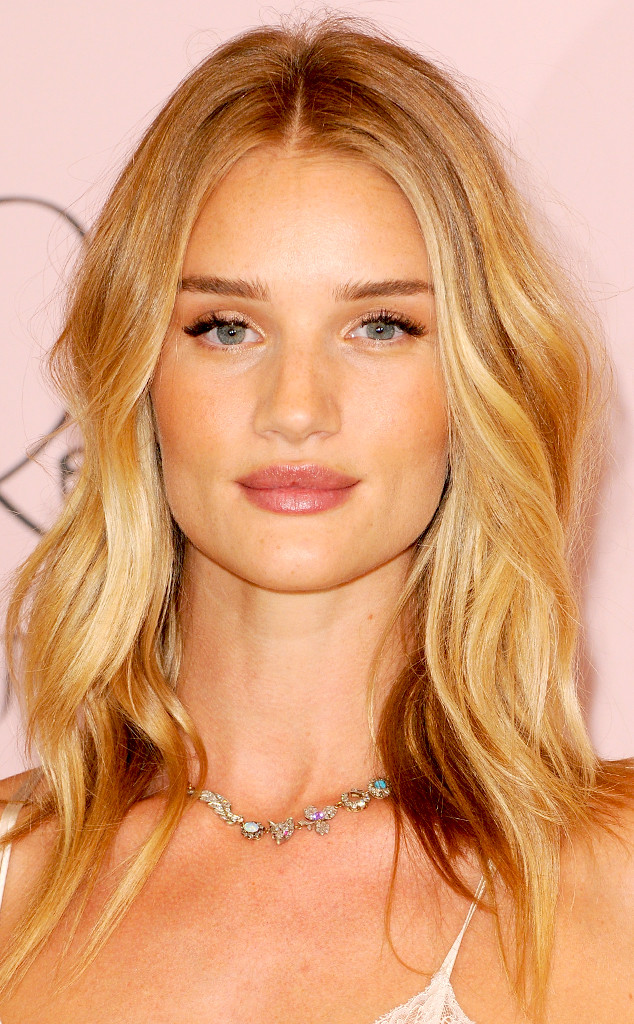 Eamonn McCormack/WireImage
No one's immune to those awkward teen beauty blunders, and that includes Rosie Huntington-Whiteley.
As a Victoria's Secret Angel alum and all-around bombshell, Rosie's rarely caught in less-than-flattering photos. And apparently, that covers any embarrassing childhood candids as well, because when a home hair dye experiment ended in disaster for the supermodel, she managed to duck out of family photos for more than a year.
"When I was about 14 I had pestered and pestered my mum to get a box of hair dye with brush-on highlights, and I ended up with two massive peroxide streaks, like a badger. I remember crumbling on to the bathroom floor screaming at my mother, 'You ruined my life!' and sobbing my eyes out," Rosie dished to Stella magazine, the lifestyle arm of The Telegraph.