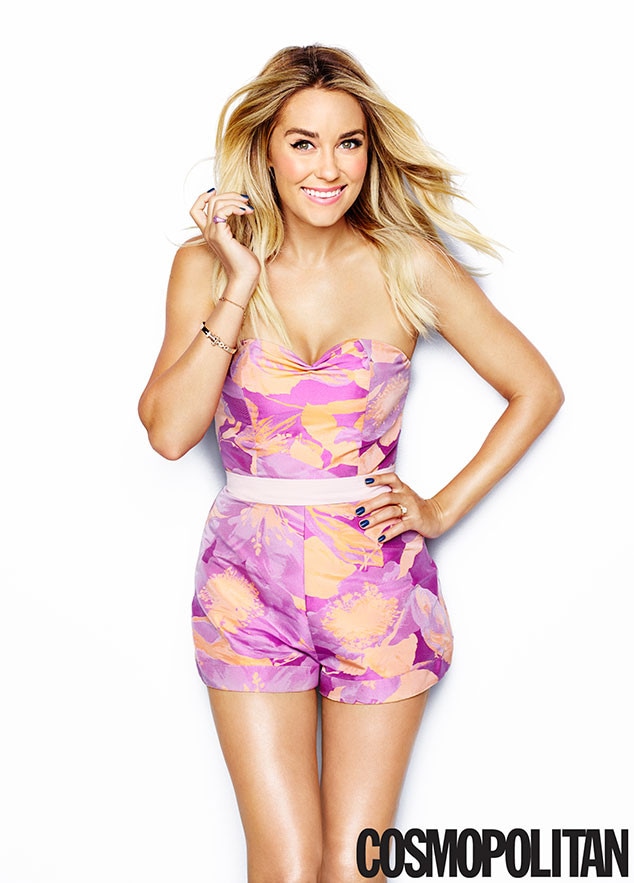 Eric Ray Davidson/Cosmopolitan
For Lauren Conrad, The Hills feels like a lifetime ago.
Conrad decided to leave the series midway through its fifth season in 2010, handing the reigns to her high school rival Kristin Cavallari. With her MTV days behind her, Conrad—who now runs a fashion empire and is married to lawyer William Tell—reflects on the TV show that made her a star in Cosmopolitan's October issue.
"When I did television, scandal was always around me," says Conrad, who first found fame as a high school student on MTV's Laguna Beach. "And I think one of the best things [about that] for me is that your life becomes more big-picture. You have to develop a thick skin really quickly. It toughened me up, which is good."
Fans of The Hills will undoubtedly recall the episode in Season 3 when Conrad shed zero tears as she told Heidi Montag, "The only thing to do is forgive and forget. I want to forgive you and I want to forget you." In an episode of WE's Marriage Boot Camp: Reality Stars that aired in 2015, Montag grieved their relationship during a role-playing exercise. "I was the best friend you've ever had. Lauren, I forgive you for being so insecure in your life and so frustrated for everything that you went through that you felt like you had to blame it on me because that was easier," she said. "I forgive you for trying to ruin my life."
Eric Ray Davidson/Cosmopolitan
Asked whether she wants to respond to the comments Montag made on the show, Conrad politely tells Cosmopolitan, "No," adding, "I'm not really involved in that anymore. I don't think it has anything to do with me. You just have to focus on the good people in your life. Focusing on what you lose is only going to make you sad."
The magazine also asks Conrad about her ex-boyfriend Brody Jenner hosting his own E! series, Sex With Brody. "My husband told me [about it]," the fashion designer says of Jenner's hit show. "I didn't know!" Asked whether she'd ever take Jenner's advice or recommend it to a friend, Conrad offers a diplomatic response. "He has a lot of experience," she says, "so sure, depending on what kind of advice you want."
Eric Ray Davidson/Cosmopolitan
Conrad, who is a successful author and lifestyle blogger, doesn't regret her time on The Hills—but she doesn't want to do it again, either. "Television was just sort of an accident...I never felt really strongly about it. But fashion is something I feel passionate about," she says. "If I hadn't done TV, I still would have ended up in the [fashion] industry, but I definitely wouldn't be in the position I am now."
Today, Conrad is more sure of herself than ever before—which explains why she lets criticism roll of her back. Addressing one particular complaint, she says, "I probably am pretty basic. But I'm also a pretty happy person, so that's OK with me."
Cosmopolitan's October 2015 issue on newsstands Sept. 8.
Watch:
How Lauren Conrad Created a Unique Brand