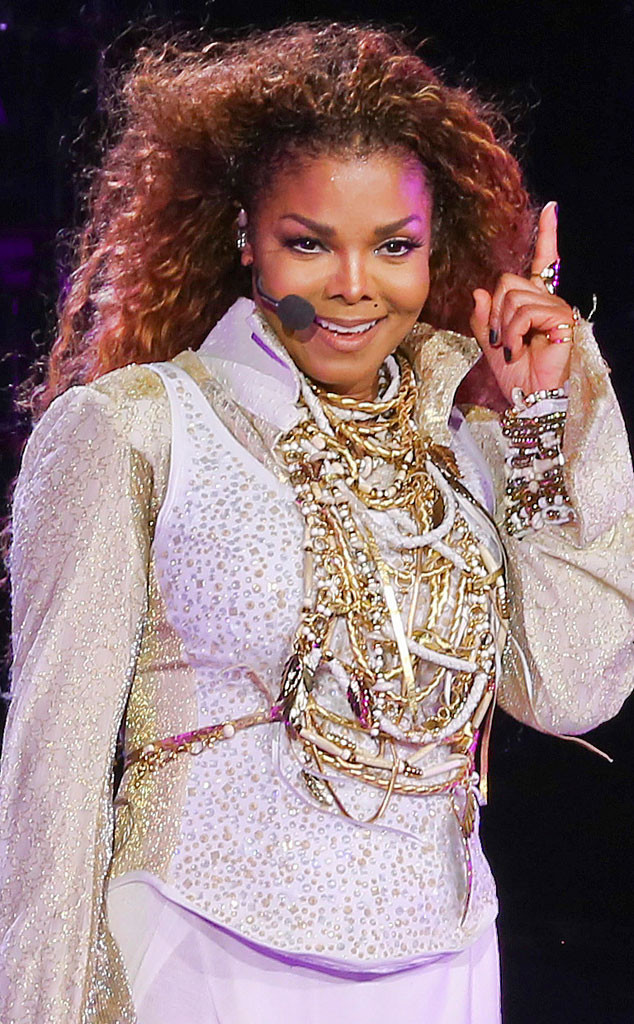 R Chiang / Splash News
Janet Jackson made a welcome return to the stage Monday.
The singer kicked off her Unbreakable World Tour in Vancouver, performing to a near-capacity crowd at Rogers Arena. Jackson, who last hit the road in 2011 for her Number Ones, Up Close and Personal Tour, opened with a new song featuring Missy Elliott; its title, though unknown, is believed to be "Burn It Up."
Before Jackson took the stage, Elliott tweeted, "Positive vibes to my sis @JanetJackson the opening of her tour 2night! U r UNBREAKABLE. Do ya thang." Later that night, the rapper tweeted about their new song, writing, "can't front that new @JanetJackson is a clubbangger @flytetymejam & terry merked dat beat."
Jackson—a 49-year-old, five-time Grammy Award winner—performed a mix of old and new songs during Monday's concert, including "Nasty," "Feedback," "Miss You Much," "You Want This," "Control," "What Have You Done for Me Lately," "Pleasure Principle," "Escapade," "When I Think of You," "All for You," "All Nite (Don't Stop)," Love Will Never Do (Without You), "After You Fall," "Again," "Come Back to Me," "Let's Wait Awhile," "I Get Lonely," "Anytime Anyplace," "No Sleeep," "Got 'Til It's Gone," "That's the Way Love Goes," :Together Again," "The Best Things in Life Are Free," "Throb," "Black Cat," "If," "Scream," "Rhythm Nation," "Should Have Known Better" and "Unbreakable," among many other hits. At one point during the show, Jackson was overwhelmed with gratitude and wiped tears from her eyes.