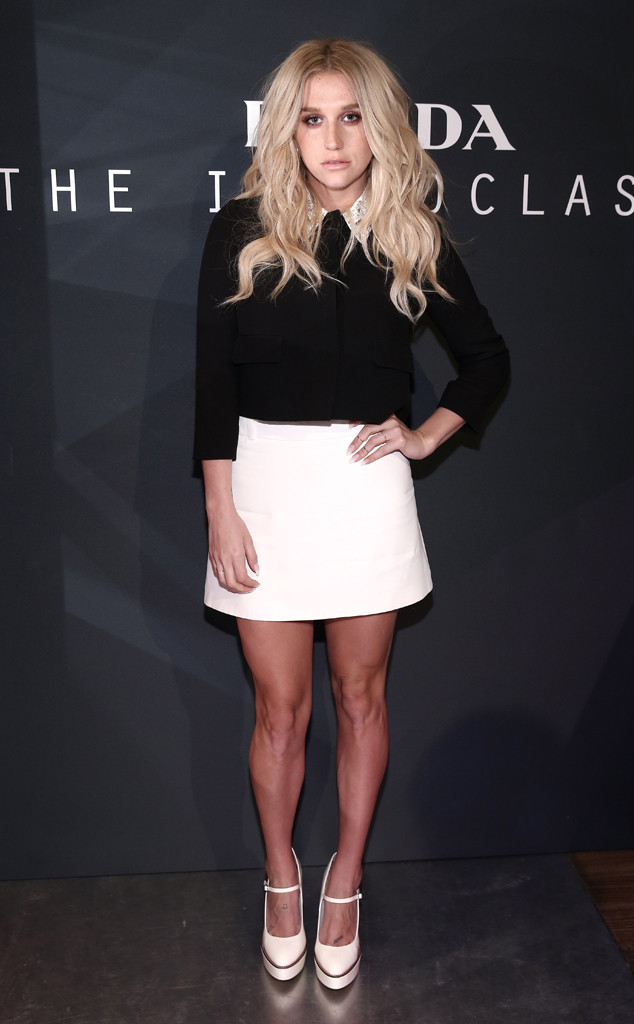 Neilson Barnard/Getty Images For Prada
Jane the Virgin is doubling up on its season two pop stars!
Kesha will be joining the previously announced Britney Spears for a guest starring role on the CW series, though their roles will be very different.
While Spears is playing herself, Kesha is set to appear in episode two as Jane's new neighbor, Annabelle, who isn't really a big fan of Jane's newest infant roommate.
This will be Kesha's first big TV gig, aside from a voice appearance in one episode of Robot Chicken, but judging from that one incredible music video in which she acted appalled by James Van Der Beek, we're pretty sure she can easily nail this role.
She also seems pretty excited about it, according to Twitter.