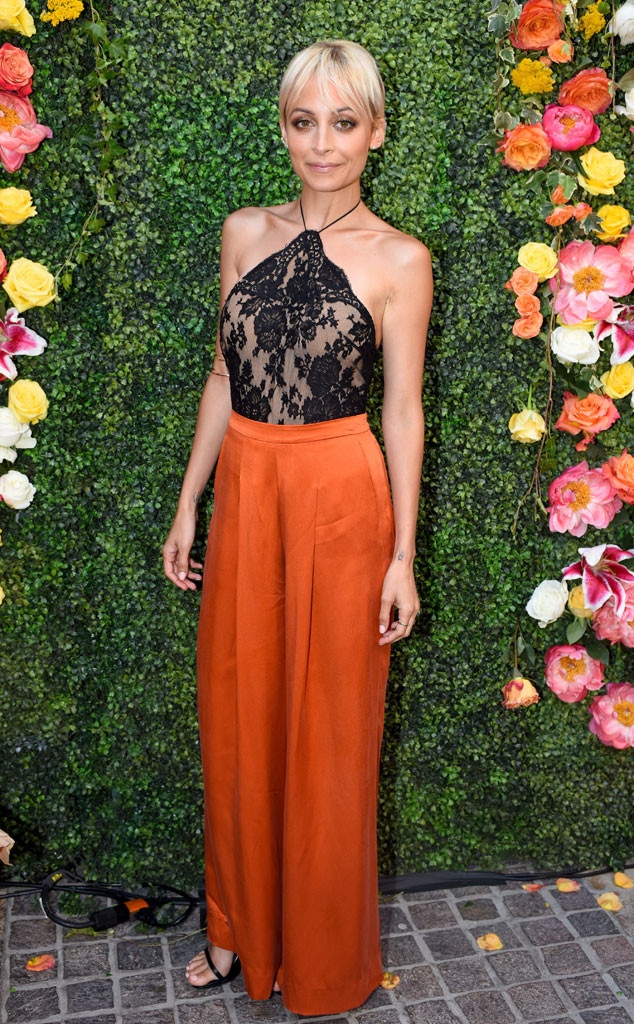 Jeff Vespa/Getty Images for VH1
Confession: Nicole Richie is our forever girl-crush.
Really, we've loved the petite beauty since her, er, not so Simple Life days. The reality star-gone-style maven to watch out for has come full circle in her career, with her successful mockumentary series Candidly Nicole airing on VH1 and her line House of Harlow 1960 going strong with mega-covetable clothing and accessories.
E! News caught up with Richie at the CoverGirl x MTV's Got You Covered bash and got the scoop on her summer hair staples, not to mention (OK—for sure to mention) fashion and beauty trends she's looking most forward to for fall.
Keith Johnson/Bauer-Griffin/GC Images
As far as her cropped blond pixie, the style was a purposeful change for summer so Nicole could "swim" and not "have to think about upkeep." (Makes sense!)
"My hairstylist, his name is Andy LeCompte—he's been my best friend since I was about 18. He's been collecting photos, before there was any of that [social media]. He has just a catalog of just so many different hairstyles," she said. "How we work is it really depends on the condition of my hair. In his mind, it's better to be short and healthy. You know when people have long hair and it's two strands. My attitude about hair, is that it's hair. You can get extensions, you can cut it, if you don't like it you can always do something different."
The star is definitely looking forward to fall, which, come September, includes her annual all-girls birthday trip and her son Sparrow's [dad is rocker Joel Madden] sixth birthday.
"Fall is my favorite season for dressing, because I feel like that's when I can be the most creative, and play with different layers, different constructions—[and] I love breaking out all my jackets. I try to wear them here, but I literally look crazy with all the heat. So I'm excited to get all the outerwear out," she dished.
"I use everything for inspiration. If it's a color of something, I take pictures of anything I like, and mark down what I like about it, what I'm drawn to about it. That's the most fun part of fashion too. You just always have to have your eye open, because it will really surprise you how your eye changes and how your perspective changes, and how it affects you," she continued. "Even getting to know yourself more on that level, just being able to [identify things you love]."
And Nicole's parting beauty advice is one we can take to heart.
"You always want to feel like you," she said. Even when you're sporting black lipstick, which happens to be the star's latest makeup obsession. (Hey, if she can pull off unicorn hair for a year, she can certainly rock the vampy Rooney Mara lip.)
Watch:
Nicole Richie Looks Back at Her Fashion Choices