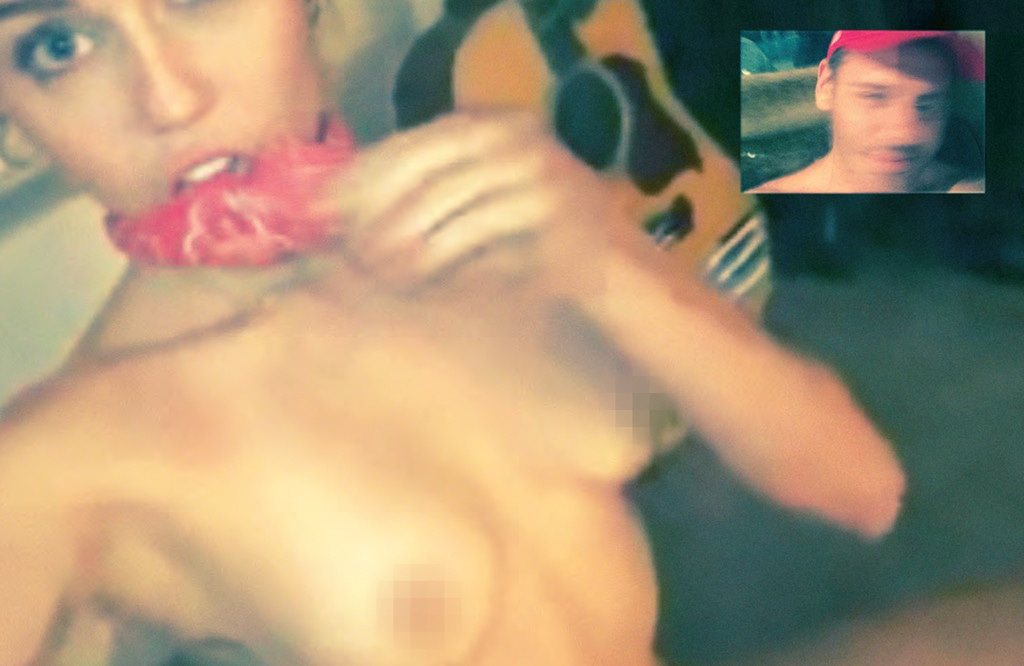 Interview Magazine
Miley Cyrus is pushing the limits like never before.
If you thought her wacky outfits at the MTV Video Music Awards were revealing, take a look at her latest photos in Interview magazine.
They are her most NSFW (aka, raunchiest) pics yet!
The former child star is shown topless and pleasuring herself down under in a spread said to have been captured during a sexting session over FaceTime with photographer Mert Alas.
Another shows her in what looks like a G-string and licking the floor.
There's no text accompanying the photos except for a subhead that reads, in part, "Sometimes you have to reach out and touch someone-slash-yourself."
The new issue of Interview (on sale on Sept. 8) is dedicated to social media. It includes a portfolio of celebs with noted Instagram accounts and an interview with the founder of the social media app Kevin Systrom.
Interview magazine comes on the heels of Cyrus describing herself as "pansexual."
"I'm 22, I'm going on dates, but I change my style every two weeks, let alone who I'm with," Miley told Elle U.K. when asked about her romance with Victoria's Secret model Stella Maxwell. "I'm very open about it; I'm pansexual. But I'm not in a relationship."
While we don't know what her parents think of the Interview photos, Miley's dad Billy Ray Cyrus told me at the MTV VMAs that he accepts his daughter no matter what her sexuality is.
"We've always been very open-minded," he told me Sunday at the MTV Video Music Awards. "Listen, it's all about love and light. Forget the negativity and the haters."
He continued, "She's rocking and rolling and having a good time. What the world needs is love. There's too much hate…The world needs positive influences."
And the pics we've posted here don't even include the raunchiest photo of the bunch. You can see the most scandalous image on tonight's E! News at 7 and 11.
Watch:
Miley Cyrus' Message to Youngsters Having Sex