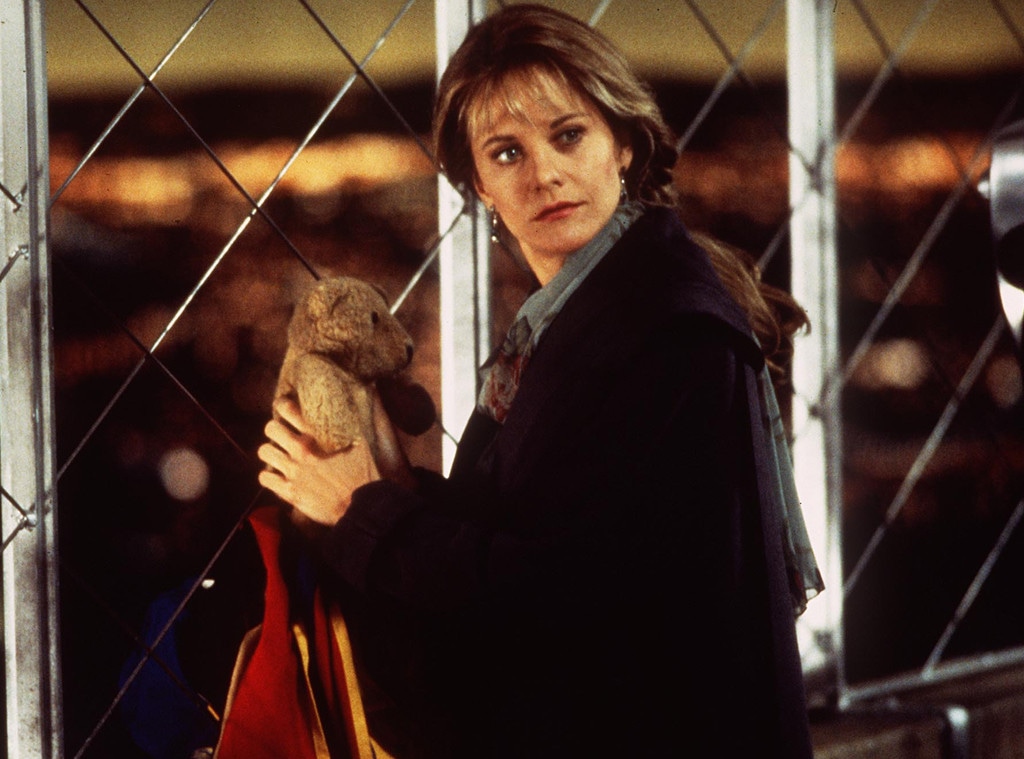 Tristar Pictures
Netflix, we've got some beef.
When we opened our inbox this morning we were blindsided. Floored. Flabbergasted. As of tonight at midnight, Sleepless In Seattle is no longer going to be available for streaming. We actually don't know if we can go on today; we'll be letting this settles in for hours. No more turning on the tube to watch Tom Hanks and Meg Ryan talk to a crazy radio host. No more Walter and his many, many allergies. No more sassy Jessica and her "H and G...hi and goodbye."
What's worse, Netflix actually had the gall to suggest alternatives to this film classic. They think that watching While You Were Sleeping or Sabrina is going to fill the void left by Sam and Annie? Those are great flicks, but sorry...ain't gonna happen. We're going to be forced to use...gasp...a DVD player from now on. How dare you, Netflix. How dare you.
Of course, we're being a little unfair. The adding and removing of movies is something that happens every month, and it's just part of the system. And there are some good flicks coming in September, like Up In The Air and Moonrise Kingdom. So it's not all bad news. See all of the updates below.
Available September 1
Puffin Rock, season 1
The League, season 6
Da Jammies, season 1
Mister Rogers' Neighborhood, volume 1
The Adventures of Sharkboy and Lavagirl
Zathura
72 Dangerous Animals: Australia, season 1
Giggle and Hoot's Best Ever!
Person of Interest, seasons 1-3
Up in the Air
Combustion
Los Hombres También Lloran, season 1
Available Sept. 2
Black or White
Available Sept. 4
Bad Night
Madam Secretary, season 1
Available Sept. 8
6 Years
Available Sept. 9
Teen Beach Movie 2
Available Sept. 10
Longmire, season 4
Fugitivos
Available Sept. 11
Madame Bovary
Available Sept. 12
Portlandia, season 5
Why Did I Get Married?
Available Sept. 13
Comedy Bang! Bang!, season 4 (part 2)
Available Sept. 14
Call the Midwife, series 4
Available Sept. 15
Conspiracy: The Sustainability Secret
Available Sept. 16
The Blacklist, season 2
Moonrise Kingdom
Available Sept. 17
The Mysteries of Laura, season 1
Available Sept. 18
Keith Richards: Under the Influence
Available Sept. 21
Gotham, season 1
The Following, season 3
Available Sept. 22
Smosh: The Movie
Person of Interest, season 4
Philomena
Available Sept. 25
VeggieTales in the House, season 1
Parenthood, season 3
Blue Bloods, season 5
Hawaii Five-O, season 5
Available Sept. 27
The Walking Dead, season 5
Available Sept. 29
Bones, season 10
R.L. Stine's Monsterville: Cabinet of Souls
Expiring Sept. 1
The IT Crowd
Crouching Tiger Hidden Dragon
Fern Gully: The Last Rainforest
Inkmaster
Mortal Kombat
Sleepless in Seattle
Expiring Sept. 3
Dinosaurs
Expiring Sept. 15
Coach
Expiring Sept. 30
Apocalypse Now
Hercules
The Expendables 3
The Hunger Games: Catching Fire
The Wolf of Wall Street
Transformers: Age of Extinction
World War Z
Watch:
"Grace and Frankie" Is Binge-Worthy!