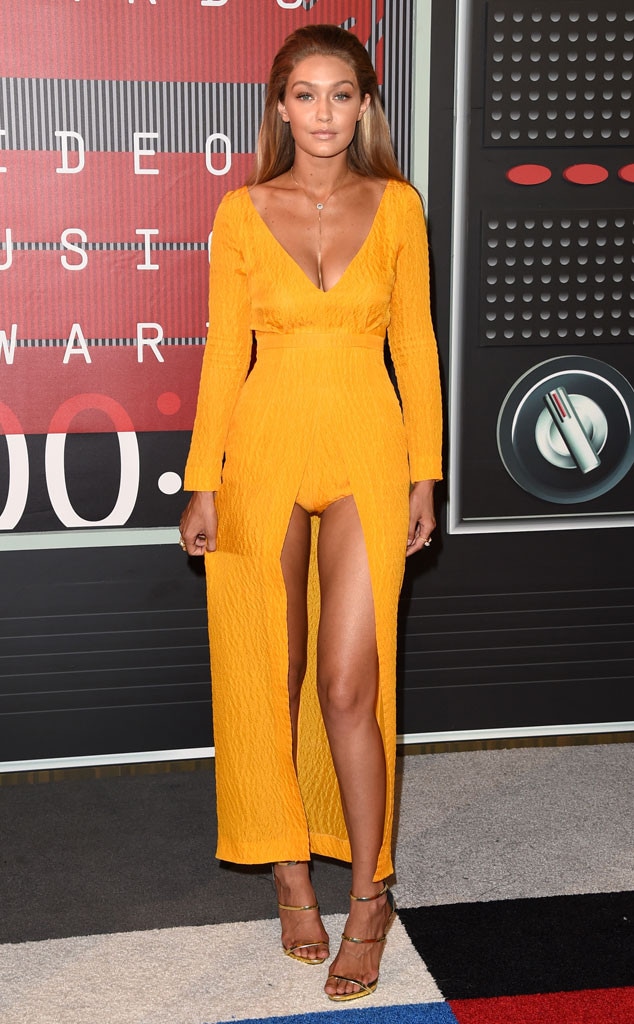 Getty Images
Did somebody get a little too much sun this summer?
Gigi Hadid may have received plenty of buzz when she appeared at the 2015 MTV Video Music Awards with Taylor Swift and her world-famous squad.
But when she stepped out for a few solo shots, some fans on Twitter started chatting about her fresh glow. And by glow, we definitely mean tan.
While working a tangerine bodysuit with a plunging neckline, the 20-year-old got social media talking with her colorful ensemble.
In her defense, the supermodel was just on vacation where she soaked up plenty of sun before New York Fashion Week kicks off.
"My pre-fashion month vacay >," she wrote on Instagram while showing off a private beach. "..securing the dock jump."
While Hadid has yet to publicly confirm any specific events for Fashion Week, we have no doubts that Yolanda Foster's daughter will have a jam-packed schedule when runway shows kick off Sept. 10
Don't miss the highly-anticipated return of Fashion Police this Monday for the VMA special at 8/7c featuring hosts Melissa Rivers, Giuliana Rancic, Brad Goreski with special guests NeNe Leakes and Margaret Cho!