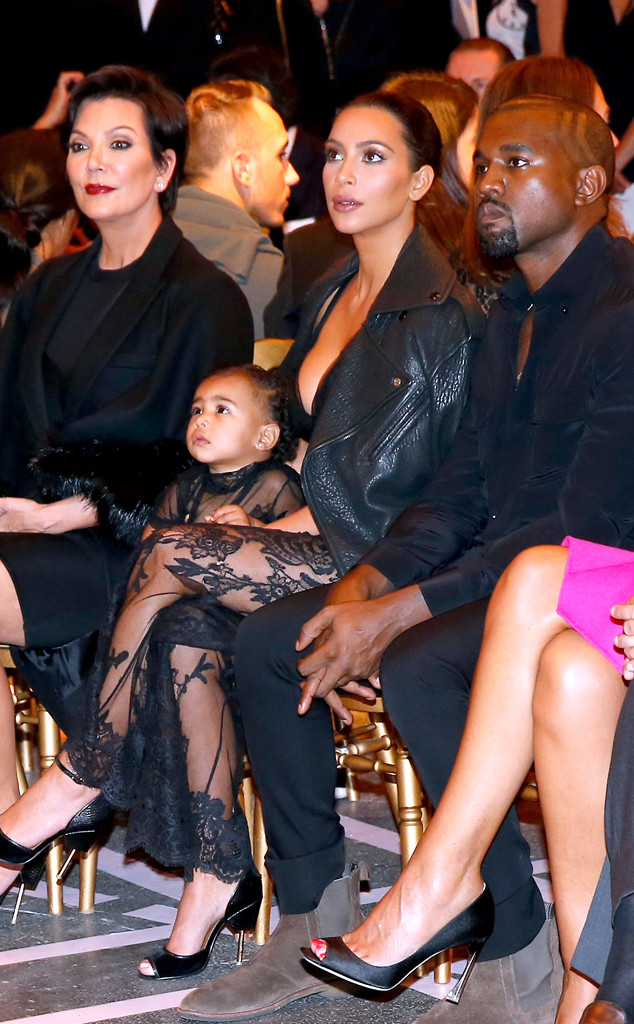 Bertrand Rindoff Petroff/French Select/Getty Images
Kris Jenner's got her roommates back!
The 59-year-old Keeping Up With the Kardashians momager told E! News on Saturday that pregnant daughter Kim Kardashian, 34, her husband Kanye West, 38, and their daughter North West, 2, have moved back in with her. The three had lived with her for more than a year after buying a $20 million house and an adjacent, estimated $2.9 million house and beginning renovation work on the properties but had moved out several months ago.
Kris said the two recently returned to live in her home temporarily because they still have more renovations to complete. She dished that she was surprised when Kim asked to move back into her Calabasas, Calif., home, joking that she doesn't have "empty nest" syndrome as a result because Kim keeps coming home!
"Now I have a big family again!" Kris gushed.
Kris made her comments the opening of a Williams-Sonoma store near the family homestead in Calabasas, where she signed copies of her cookbook, In The Kitchen With Kris: A Kollection of Kardashian-Jenner Family Favorites.