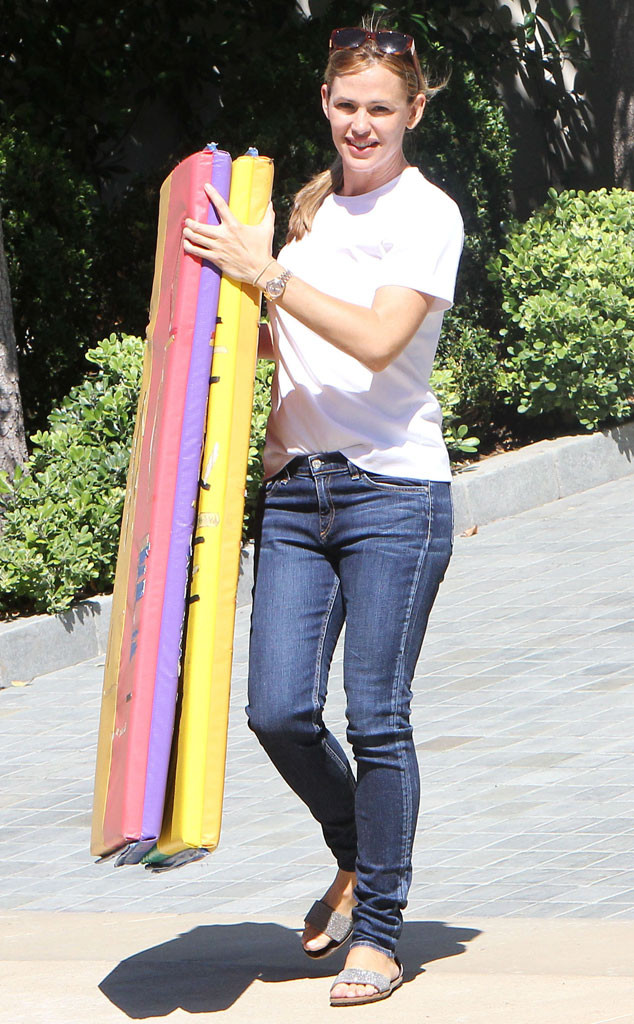 Avenger/FAMEFLYNET PICTURES
Jennifer Garner and Ben Affleck's wedding rings are both MIA, almost two months after they announced their intent to divorce.
On Friday, the 43-year-old actress was spotted without hers while out and about in Los Angeles and also went ringless while walking with their daughter Seraphina, 6, on Saturday. Garner, whose family is followed by paparazzi constantly, had until been photographed with her ring most of the time.
Affleck, 43, has been less consistent. He was most recently seen without his wedding ring, on Friday, while out and about in Brentwood, near Los Angeles (pictured below).
He and Garner announced on June 30, a day after their 10th wedding anniversary, that they planned on ending their marriage. The two are also parents to Violet, 9, and Samuel, 3. A source had recently told People that the kids "are a big part of why" Garner and Affleck opted to still wear the rings.