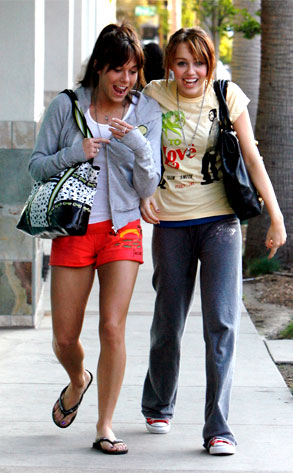 INFphoto.com
Miley Cyrus is not dead.
Early Sunday, a video posted on the "Miley and Mandy Show" YouTube page falsely claimed she'd been killed by a drunken driver.
Set to the sound of Miley's weepy new single "Goodbye," the more than two-minute-long video featured a grim message from Miley's BFF Mandy Jiroux.