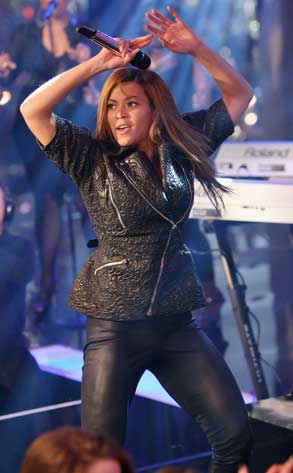 Scott Gries/Getty Images
Answer: Justin Timberlake, 50 Cent, Miley Cyrus, Mariah Carey, P. Diddy, Beyoncé, Christina Aguilera, Fall Out Boy and Taylor Swift.
Question: What your iPod plays when you hit shuffle, or, just a handful of artists who turned out to give TRL (née, Total Request Live) a heavy-hitting sendoff?
Well, both!