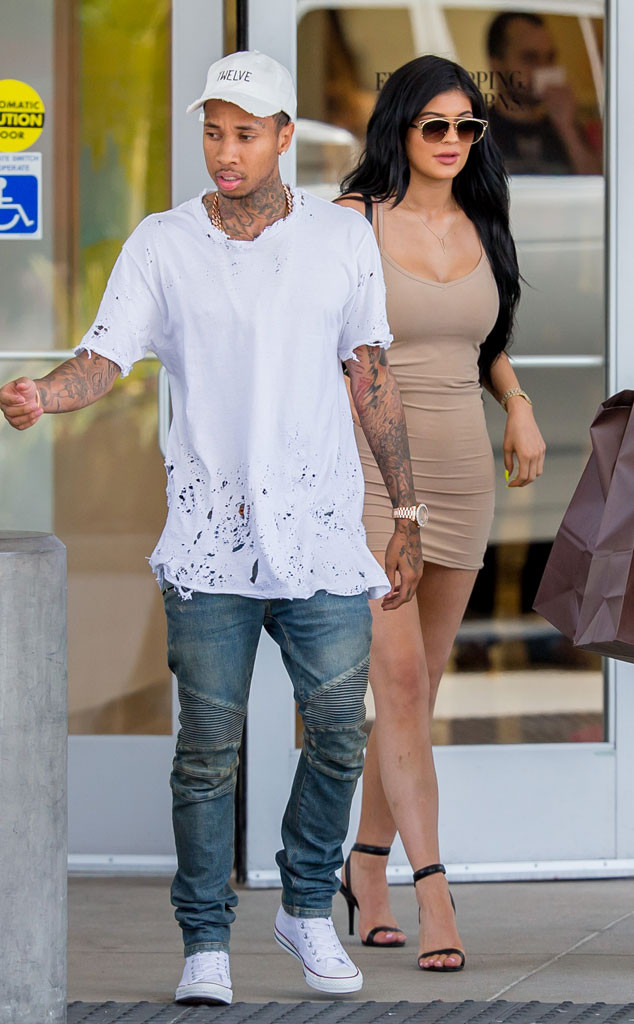 VIPix / Splash News
The water patrol is cracking the whip.
Kylie Jenner and Tyga are reportedly among other stars who have been cited for wasting water, according to The Hollywood Reporter, who obtained documents of violators in 24-7 water patrol inspections during the month of June.
According to the report, the Las Virgenes Municipal Water District hired a private security firm to help it identify and penalize local H20 lawbreakers around the clock in order to finally meet its state-mandated goal of 36 percent reduction over a three-year period by next February.
The agency's 122-square-mile territory covers a stretch of Los Angeles County towns just inland of the Malibu coastline, from Calabasas and Hidden Hills up through Agoura Hills and Westlake Village.