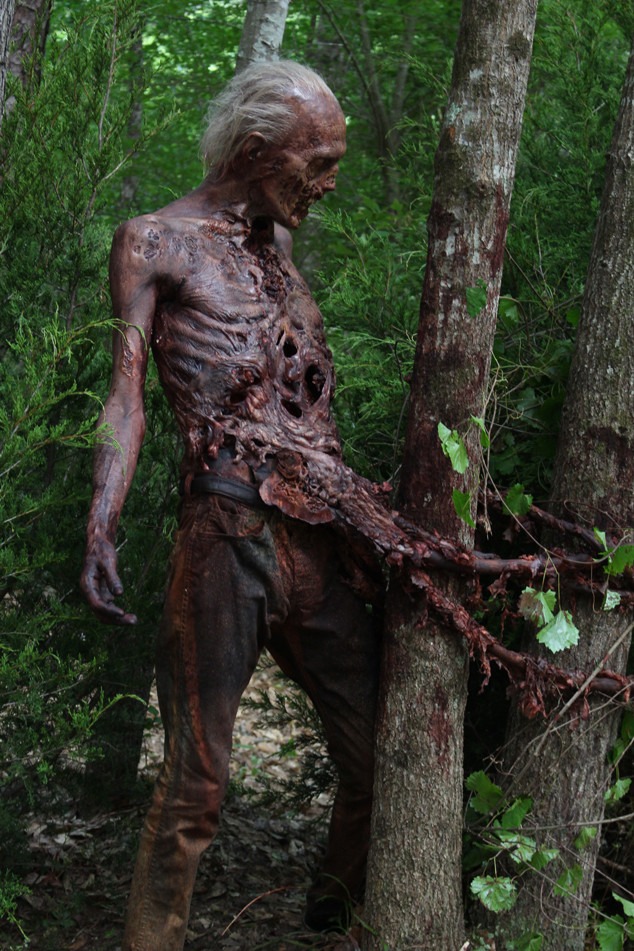 AMC
You've heard of snakes on a plane—thank you, Samuel L. Jackson—and now thanks to AMC there will be zombies on a plane. E! News has confirmed AMC is planning a special based in the world of The Walking Dead and Fear The Walking Dead that will see a zombie outbreak on a plane.Flying has never been more fun!
The new web special is set during Fear The Walking Dead, which is set before the events of The Walking Dead, but all are in the same universe. In the stand-alone story, the airplane passengers face a walker/zombie/whatever you want to call it while midair. A character survives the encounter and will join the cast of Fear The Walking Dead season two.
This is the first time AMC is using a web series to introduce a new character to the TV universe. The special will debut online and then air during The Walking Dead telecasts. Entertainment Weekly reports Dave Erickson and David Weiner are producers on the new content.
Fear The Walking Dead broke ratings records with its Sunday, Aug. 23 premiere. More than 10 million people watched the debut episode live/same day with 6.3 million adults in the 18-49 demographic. See, America really loves zombies.
"Thank you and congratulations to Robert Kirkman, Dave Erickson, the brilliant executive producers and the entire cast and crew of Fear The Walking Dead," Charlie Collier, president of AMC and SundanceTV, said in a statement. "It is increasingly difficult to evaluate a show's success on night one. However, we are releasing these live/same day ratings because Fear The Walking Dead delivered record-breaking numbers that are all the more special in this era of time-shifted viewing and audience fragmentation. To have a companion series to the No. 1 show on television driving communal, urgent viewing, social activity and pop cultural relevance of this magnitude is truly differentiating. Of course none of it is possible without the fans, whose passion leads to these remarkable results."
Season two of Fear The Walking Dead will be 15 episodes, season one currently airs Sundays at 9 p.m. on AMC. The Walking Dead returns on Sunday, Oct. 11 at 9 p.m. on AMC.
Watch:
"Fear" Stars Want to Fight "Walking Dead" Cast!