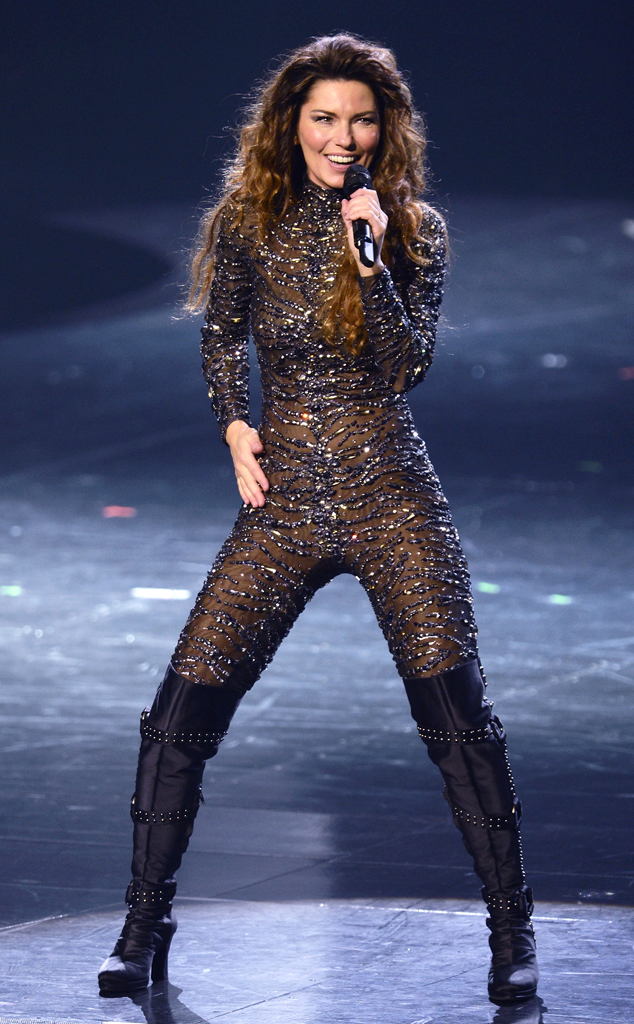 Jeff Bottari/Getty Images
Several decades in, Shania Twain is still the one packin' butts in the arena seats, no question.
The country-music goddess, who paved the way for the likes of Carrie Underwood and Taylor Swift's pop-country crossover appeal, turns 50 today.
And while looks may be deceiving, she at least has the accolades—Diamond-selling recording artist (yes, that's a real thing!), five Grammys, four ACMAs, two CMAs, a Vegas residency and a current world tour that's grossed $40 million so far—to match such a round, distinguished number.
But back to those looks...