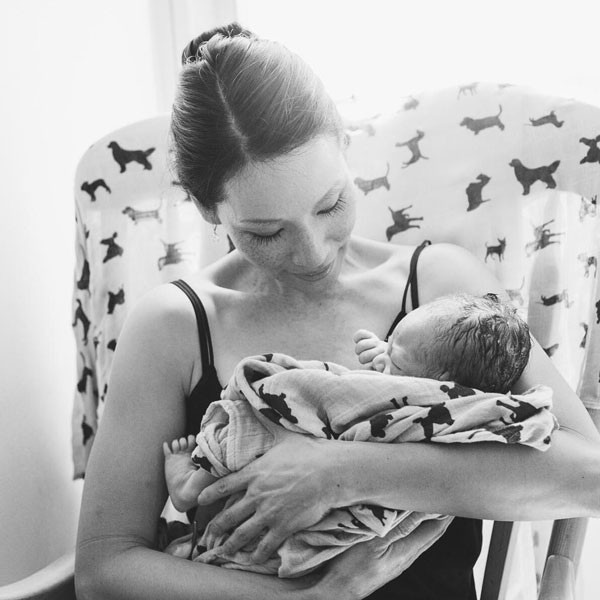 Twitter
Lucy Liu surprised the world today when she shared the first photo of her newborn son, Rockwell Lloyd Liu, on Twitter.
The black-and-white photo shows the new mama cradling her son in a rocking chair with the caption, "Introducing the new little man in my life, my son Rockwell Lloyd Liu. In ♥."
A rep for Liu tells E! News, "I can confirm that Lucy Liu is the proud mother of Rockwell Lloyd Liu, brought into the world via gestational carrier."
The rep adds, "Mom and baby are healthy and happy."
In 2010, the 46-year-old actress opened up to USA Today about motherhood saying, "I don't have a settling-down time," adding that that her biological clock is broken. "Someone threw out the battery," she joked.
 "I never feel like it's too early or too late for anything," she explained. "I don't ever think for me that this traditional way is the way to go for me because I haven't had a traditional life."
While this will be Liu's first human child, she's already a mommy to an adorable canine baby—a chocolate lab by the name of Apple, aka "the apple of her eye." New baby and everything, Liu even made time to share a photo of her pup for National Dog Day yesterday.
Hopefully Apple is ready for a little brother! Congrats to Lucy!
Watch mama Carrie Underwood work out with her new little one in clip above!