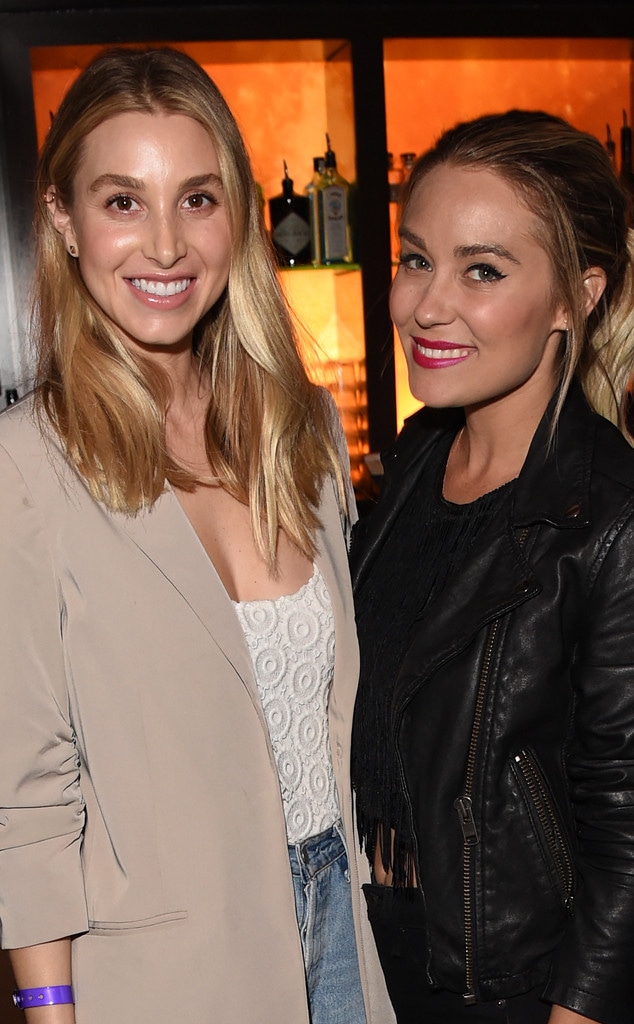 Jason Merritt/Getty Images for Tommy Bahama
Before long, Whitney Port will be married!
The Whitney Eve fashion designer and her fiancé, Tim Rosenman, are discussing the big day's details, and they've already whittled down the guest list. Port interned with Lauren Conrad at Teen Vogue and People's Revolution when they starred on The Hills from 2006 to 2008, and the two are still friends. "Hopefully Lauren will make it," Port says. "I'm sending the invites out soon, so we'll see."
Conrad married musician-turned-lawyer William Tell in California in September 2014. Port was invited but unable to attend their nuptials, as she was in New York.
Hey, it happens. And there was certainly no love lost when the fashion designers recently caught up during a Taylor Swift concert. "Seeing her is always great. We have such an interesting and unique connection just because we went through this crazy thing together," Port, 30, tells The Daily Mail Australia. "She's a great girl."
"When I saw her this weekend, I said, 'Is it different being married? How does it feel?'" she says of her conversation with Conrad. "She's just like, 'Honestly no. I feel I just found my guy—like I just found my partner—and it's the best feeling."
Port says she is "inviting a lot of people," but many of her co-stars from MTV's The Hills and its spinoff, The City, did not the guest list. (Sorry, Brody Jenner, Heidi Montag, Olivia Palermo and Spencer Pratt, but Port is talking about you.)
Of course, Conrad didn't ask many of them to attend her wedding, either. "[Lauren and I] are, like, settling down," the bride-to-be says of moving on with her life. "I don't think we'd be able to produce the drama that everybody wanted from us."
That said, Port gets along with her former co-stars. In fact, while celebrating her bachelorette party at Las Vegas' Omnia Nightclub inside Caesar's Palace a few weeks ago, she ran into Jenner and joined him inside the DJ booth for a selfie.
Asked to describe her wedding, Port once told E! News, "It will be a destination and it will be sorta medium size. We have a good amount of people that we would like to share the day with, so it will definitely be lots of friends and family."
Watch:
Former "Hills" Star Whitney Port Shares Wedding Details