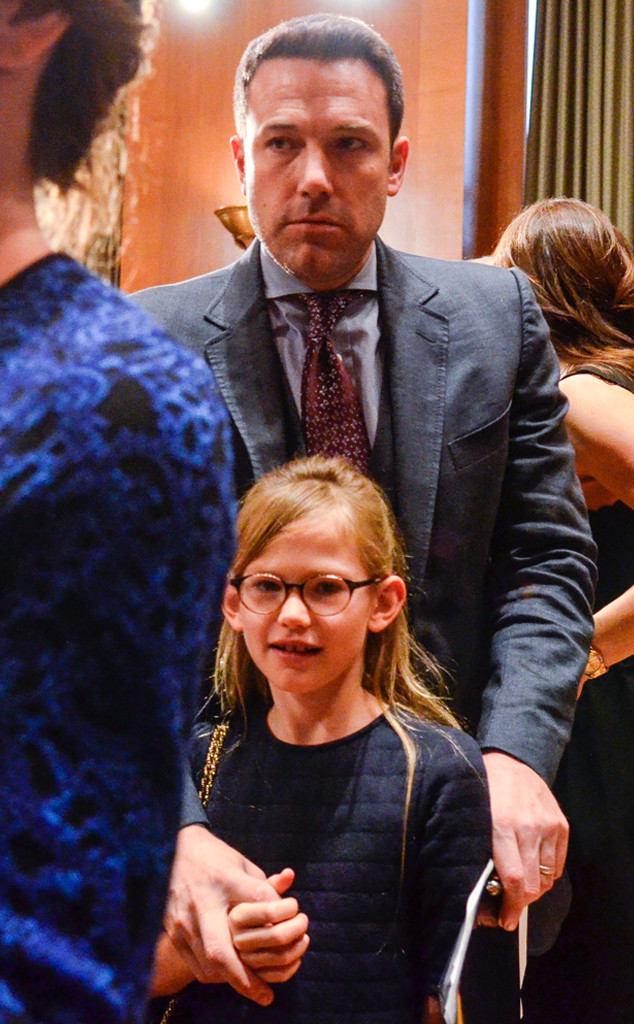 Kris Connor/Getty Images-Photo was taken at public event
Ben Affleck is a pretty rad dad.
E! News can exclusively reveal that the recently single actor took his two daughters—Violet Affleck, 9, and Seraphina Affleck, 6—to Taylor Swift's fifth and final concert at Staples Center in L.A. Wednesday night. "They all had a great time," a source says of the Afflecks. "This was something they really wanted to do."
"The girls had been begging to go," the source adds. "He was so excited for them."
The Batman v Superman: Dawn of Justice star, 43, scored extra cool points when they went backstage to meet Taylor. "Everyone was ecstatic!" the source says of meeting the "Shake It Off" singer. "He was excited," the source adds, "as were they."
Once again, Taylor asked several stars to join her on stage last night. While Ben wasn't among them, she sang "Good for You" with Selena Gomez, "Smelly Cat" with Lisa Kudrow and "Mirrors" with Justin Timberlake. The amazing father-daughter night was "made even better by JT's appearance," the source said.
(Ben and Justin, of course, co-starred in 2013's Runner Runner.)
In addition to Ben and his daughters, other famous attendees spotted at the concert Wednesday included Miranda Cosgrove, Nina Dobrev, Jesse Tyler Ferguson, Calvin Harris, Julianne Hough, Jaime King, Lauren Paul, Ruby Rose, Emma Stone, Zelda Williams and Reese Witherspoon, among many others.