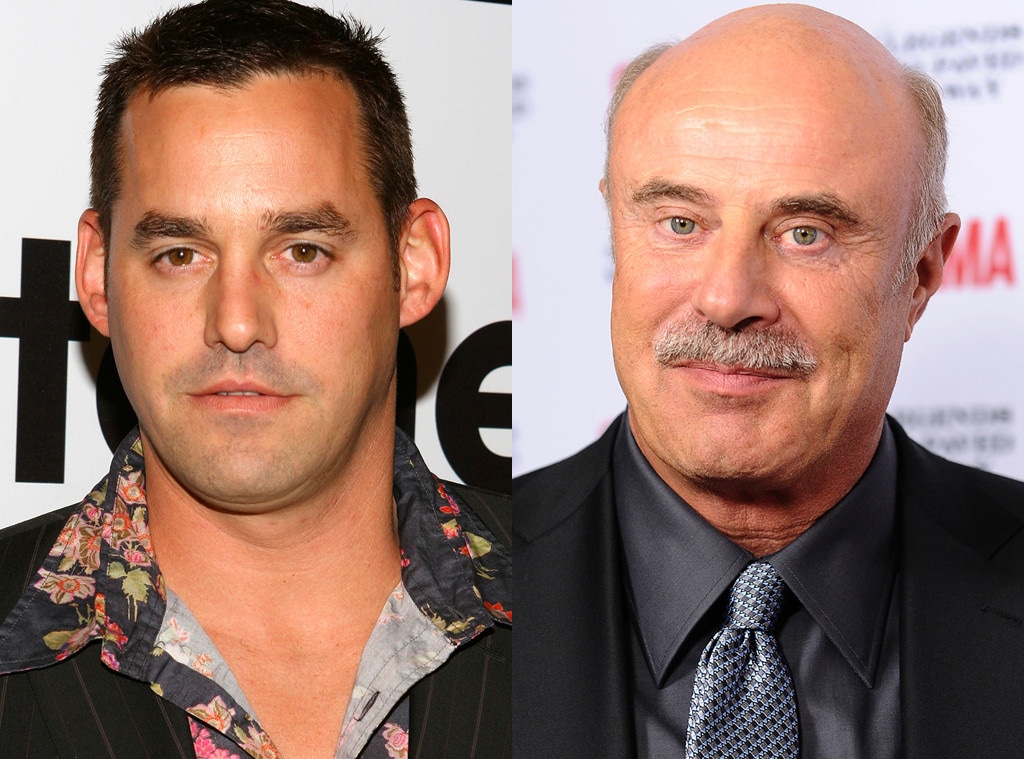 Scott Wintrow/Getty Images; Jason LaVeris/FilmMagic
UPDATE: "Nicholas Brendon appeared on Dr. Phil today," a spokesperson for the show told E! News in a statement Thursday. "Unfortunately, he chose to disengage before a dialogue with Dr. Phil ever began. There was no drama; he simply chose to leave and did so in a respectful manner. His family and associates remained and participated fully and productively. Dr. Phil has nothing but the highest respect for Nicholas and wishes him the best in his quest for physical/mental health and sobriety, and stands ready to assist him in any way possible. The episode was completed as scheduled. An airdate will be announced in the future."
—————————————————

Nicholas Brendon wasn't ready to be in the hot seat on Dr. Phil.
The troubled Buffy the Vampire Slayer alum has struggled with a history of alcoholism and substance abuse. He's been arrested three times this year and entered a rehabilitation program to help control those issues stemming from his depression.
Though his tumultuous lifestyle has been highly publicized, he still doesn't feel ready to open up to the public about those dark moments—an issue that caused him to walk out of his interview with Dr. Phil earlier this week.
"My illnesses and addictions are a daily struggle for me, and I am committed to working on them for the rest of my life. A big part of that is focusing on positivity," Brendon wrote in a Facebook post Wednesday. "I'm the first to admit I've messed up, a lot, and I've hurt people I care about and who care about me."
Myrtle Beach Police Department
However, while he acknowledges "all the good Dr. Phil has done for people, famous or not," he didn't feel comfortable with the questions he presented.
"When I was in that seat, I felt that Dr. Phil went for the jugular, talking about some of my recent mistakes, with no build up," the actor explained. "I felt that he wanted me to lay the darkest parts of myself on national TV right from the start, and I'm not willing to do that."
Brendon couldn't get into any more detail about the taping (due to contractual obligations to the show), but he wants his fans to rest assured he continues to seek help in private treatment.
"For those of you who are disappointed by the events of the past week or the past year, I'm sorry," he writes. "For those of you who have shared your own struggles with addiction and depression, thank you. It lifts my spirits to know we are not alone. Keep 'em coming. I'm sure I'll have ups and downs to come, but I'm hopeful for a bright future."
Speaking of scandals and stars seeking treatment, get the latest on Josh Duggar: