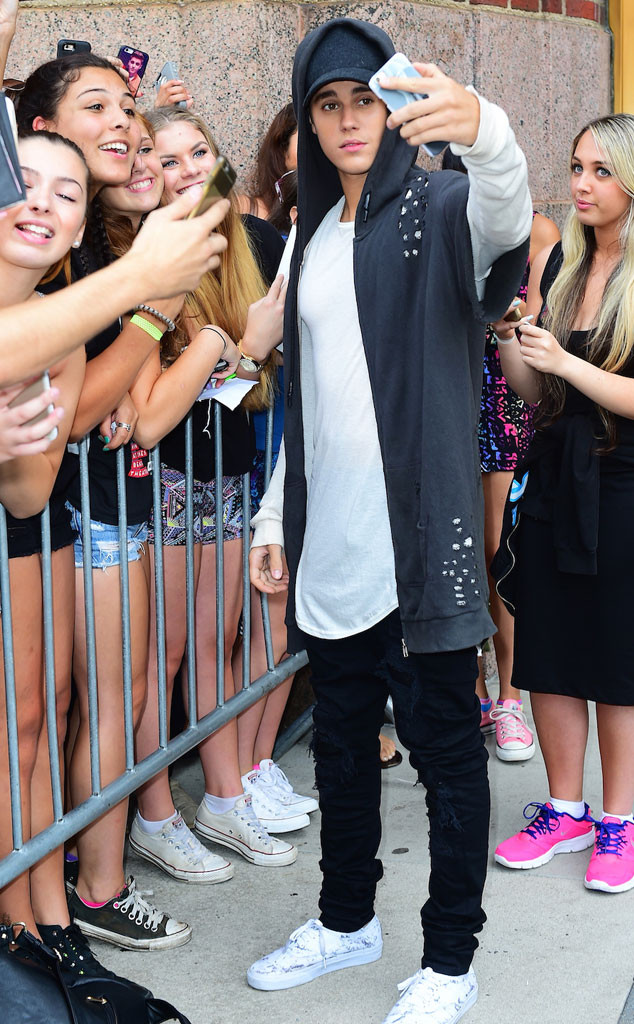 247PAPS.TV / Splash News
It's no secret that Justin Bieber has put himself through a reputation rehab of sorts, working hard over the past year to change his image from the bad boy he seemingly became back to the lovable star all Beliebers can't get enough of. He even got his own Comedy Central Roast and issued a lengthy apology video on Facebook.
Now, in a new radio interview with Elvis Duran airing Friday, Justin opens up about his past mistakes and what they taught him going forward, not only about his career but also about the people he lets into his life.
"I just want to be around people who I feel are supporting me, uplifting me, and making sure I'm the best version of myself because there are so many people in this industry who just want to keep seeing me fall," he tells Duran, per Us Weekly.
Even though he had people in his life who were trying to steer him in the right direction when he was making wrong turns, Justin, 21, explains that he just wasn't ready to change; he had to wait until he was ready to give up the bad boy persona.