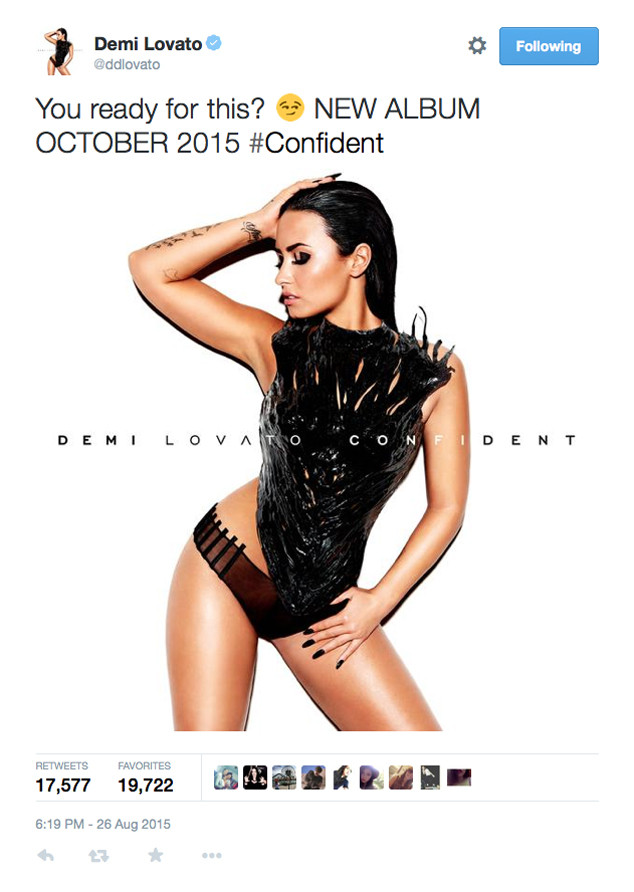 Twitter
Demi Lovato is just full of surprises for her fans this week!
Shortly after learning that the brunette beauty is going to take the stage at the 2015 MTV Video Music Awards to perform her hot new hit "Cool For the Summer," Lovato revealed her new album's cover image, release month and track list—with the help of a number of famous faces.
The singer first teased fans by posting a video on Twitter that showed images of her name throughout the recent years, with the caption, "One more thing..."
Then, she, along with stars like boyfriend Wilmer Valderrama, Nick Jonas, Iggy Azalea, Kim Kardashian and more, began tweeting out the track list for her new album: