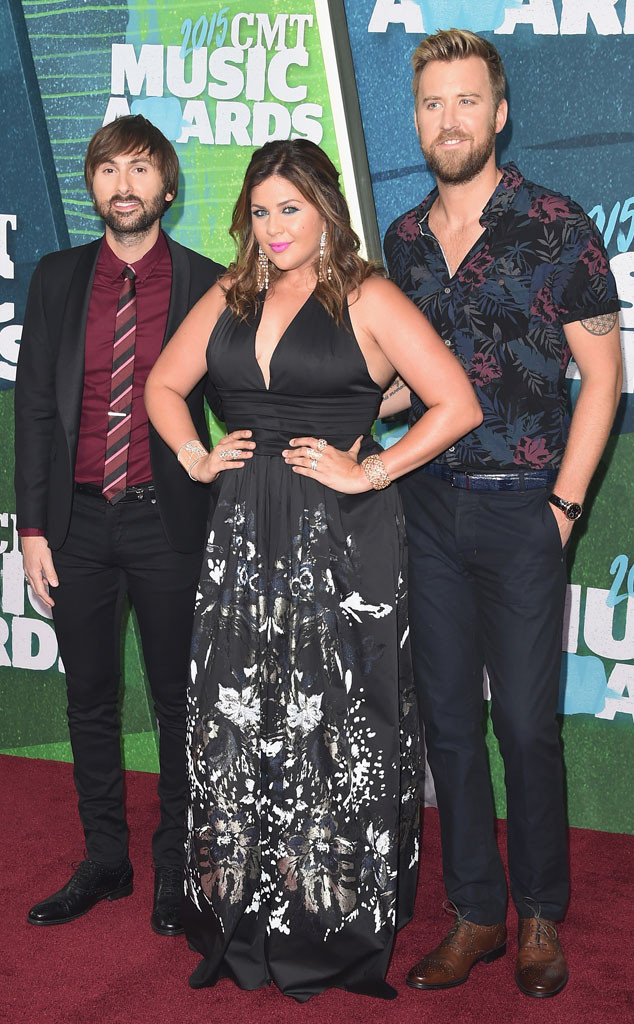 Jason Merritt/Getty Images
Lady Antebellum has so much to celebrate these days.
There's a new baby on the way for Charles Kelley and his wife, the group has sold 11 million copies of their album 747 albums worldwide and they've won "Vocal Group of the Year" honors from both the CMA and ACM Awards three years in a row. Moreover, they're enjoying their very successful Wheels Up Tour with Hunter Hayes and Sam Hunt And next up...
A break! But don't worry, they'll still be very much on the job.
Hillary Scott told E! News, during a chat to talk about the band's collaboration with Chili's and St. Jude Children's Research Hospital on their Create-A-Pepper campaign, that they'll be focusing on writing songs for their next album. "Everything's obviously always in forward motion, but since our first album we've not really given ourselves the gift of time, to just get in the room and write together until we feel like we have everything," says the "Need You Now" singer.