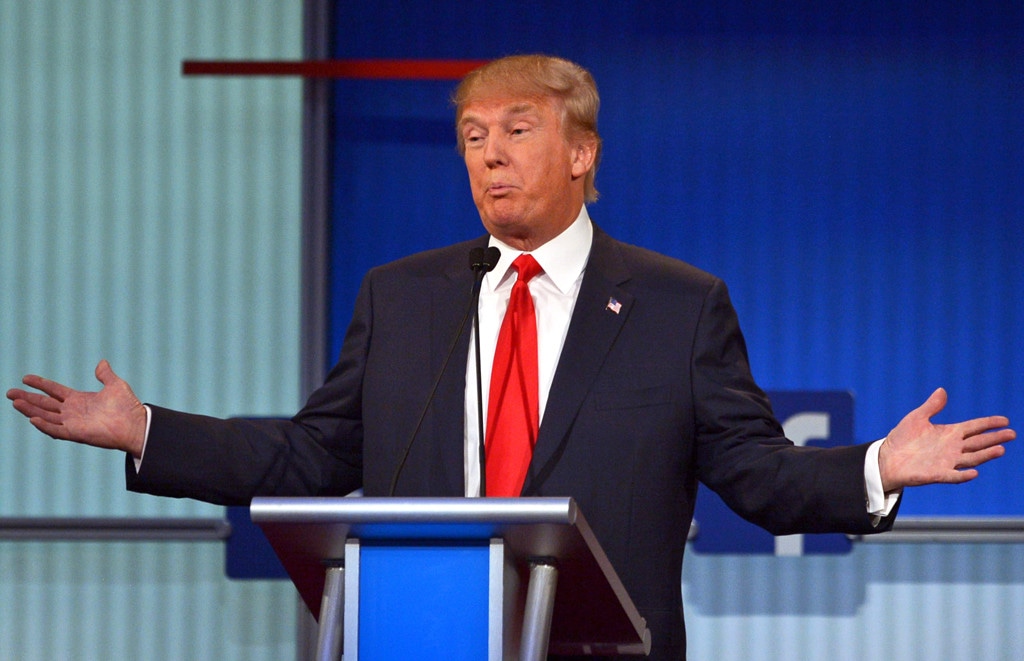 MANDEL NGAN/AFP/Getty Images
Jorge Ramos was escorted out of a Donald Trump news conference Tuesday evening when he tried to ask the presidential candidate a question.
In video captured on CNN, the Univision anchor appeared to stand up and ask a question to the GOP front-runner without being called on. Instead of delivering an answer, Trump insisted that it wasn't his turn to talk.
"Excuse me. You weren't called. Sit down," Trump said. "You haven't been called. Go back to Univision."
Soon after, an unknown security guard approached Ramos and escorted him out of the room.
"I don't really know much about him. I don't believe I've ever met him except he started screaming," Trump later said during the press conference when asked about Ramos' swift departure. "You'll have to talk to security…He just stands up and starts screaming so maybe he's at fault also."
He continued, "Someone walked him out. I don't even know where he is. I don't mind if he comes back frankly."
According to CNN, who had a reporter at the press conference, Ramos' questions were centered around immigration and Trump's deportation plans for undocumented residents. 
Just last month, Trump sued Univision after the network dropped its coverage of Miss USA and Miss Universe. The Trump Organization said the Univision decision was a "politically motivated attempt" to suppress his freedom of speech.
A Univision spokesperson later clarified that their "decision to end our business relationship with Mr. Trump was influenced solely by our responsibility to speak up for the community we serve."
As for Trump's relationship with Ramos, CNN reports that the anchor was ultimately allowed back inside the news conference after a ten minute delay. A "tense" back-and-forth took place that ultimately ended with Trump saying, "You and I, we'll talk."
"We'd love for Mr. Trump to sit down for an in-depth interview with Jorge to talk about the specifics of his proposals," Univision's president of news and Fusion CEO Isaac Lee later said in a statement to The Hollywood Reporter.