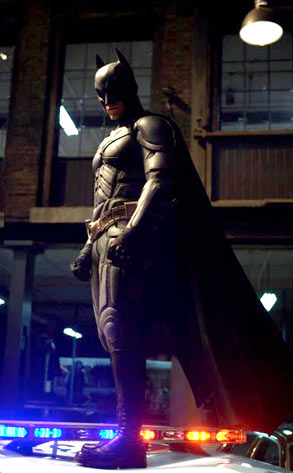 Warner Bros. Entertainment.com
It's going to happen. Maybe it already has.
As of midweek, The Dark Knight's worldwide haul stood at a reported $997.6 million. Box office experts said that $1 billion, a mountain of money amassed by only three other movies in Hollywood history, was perhaps two weeks away.
"Dark Knight's at a trickle now with no new territories," Box Office Mojo's Brandon Gray said in an email. "[But] it's possible that it already has [hit the billion-dollar mark], as unreported grosses can suddenly come in."
Exhibitor Relations' Jeff Bock speculated that Warner Bros. was perhaps waiting for the right moment—like, oh, say, the movie's Dec. 9 DVD release—to spring the announcement.