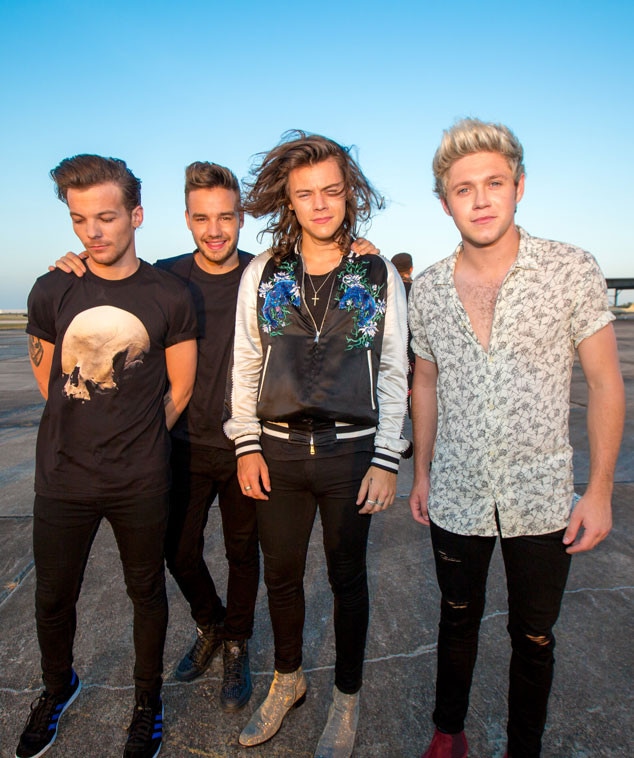 Sony Music
Now this is how you clear up some rumors!
Hours after E! News confirmed that One Direction was taking an extended hiatus to focus on individual projects, Niall Horan took to Twitter to clarify some inaccurate information that's been making the rounds.
"Ok so lots of rumours going round. We are not splitting up, but we will be taking a well earned break at some point next year," he shared on social media Monday afternoon. "Don't worry though, we still have lots we want to achieve!"
He continued, "Can't wait for you to hear all the new music we have for you and to perform some new songs as the tour continues! Love you all xx."
Louis Tomlinson also spoke out following all of the speculation. "Your support is truly indescribable! It's just a break :) we're not going anywhere !! Promise," he tweeted to his fans shortly after Niall. 
David M. Benett/Dave Benett/Getty Images
While the group's hiatus won't begin until March of 2016, E! News was assured over the weekend that there are no problems within the group. Instead, it's simply about exploring new opportunities that are springing from their already-successful careers.
"They are great friends and fully support one another," our source said. "They are very aware that they are able to work on their own stuff as well as remain together. This is an exciting time for them creatively and as a group."
The source added, "They will remain together and plan to work together in the future."
It was business as usual Sunday night when Niall joined Liam Payne, Harry Styles and Louis on stage in Chicago to perform their biggest hits. 
According to concertgoers, the members didn't address taking any time off during their sold-out show. In fact, Liam enthusiastically talked about the upcoming fifth album that features their hot new track "Drag Me Down." 
"They love working together," our source shared. "They envision a future together but with the freedom to do other things as well."