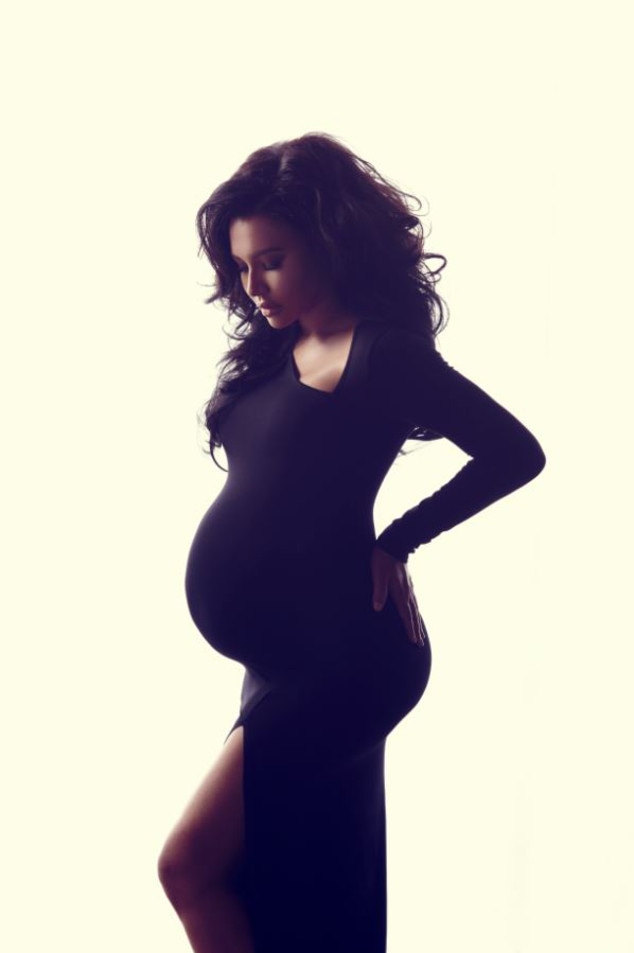 Brian Bowen Smith
Naya Rivera is feeling extra gleeful today!
The actress and husband Ryan Dorsey have welcomed their first child together, her rep confirms to E! News. Other details, including the newborn's birthdate and name, were not immediately available.
Thus concludes one of Hollywood's most glamorous journeys to motherhood that featured Rivera glowing everywhere she went. 
Whether concealing a bump at the White House Correspondents Dinner or flaunting her figure in a bikini while on a much deserved babymoon, the Glee star perfected the maternity style with her looks.
That's not to say everything was easy and peaceful. While blogging about her pregnancy to People, the actress revealed that the third trimester had a few pains and obstacles.
"When I reached the final leg of my pregnancy, I was ecstatic. I could see the finish line and it felt so good. Sure, my back was on fire and I was tipping the scales at numbers I didn't think I could ever reach, but who cares?! WE'RE ALMOST DONE!" she wrote. "Being in my third trimester means hard work is ahead and every day a new body part aches or seemingly falls apart. But it also comes with its share of really fun and exciting things too."
That excitement has stretched throughout her Glee TV family including Heather Morris and Amber Riley who were both able to attend her storybook-themed baby shower.
Rocstar/Dmac/FAMEFLYNET PICTURES
Not to be outdone, Chord Overstreet already offered his help for the new mom way before the due date came.
"I will offer to babysit once it happens, because I love babies," he shared with E! News. "I know that [Naya] is in for a wild, fun, amazing time."
Co-star Jenna Ushkowitz added, "I found out through her Instagram and I texted her and I said, 'Oh my goodness, what's going on?!' I know she's wanted one for a long time and she just got married."
Congratulations to the couple on their happy news! 
Us Weekly was first to report that Rivera gave birth.
Watch:
Naya Rivera Dresses Up Her Baby Bump in an LBD