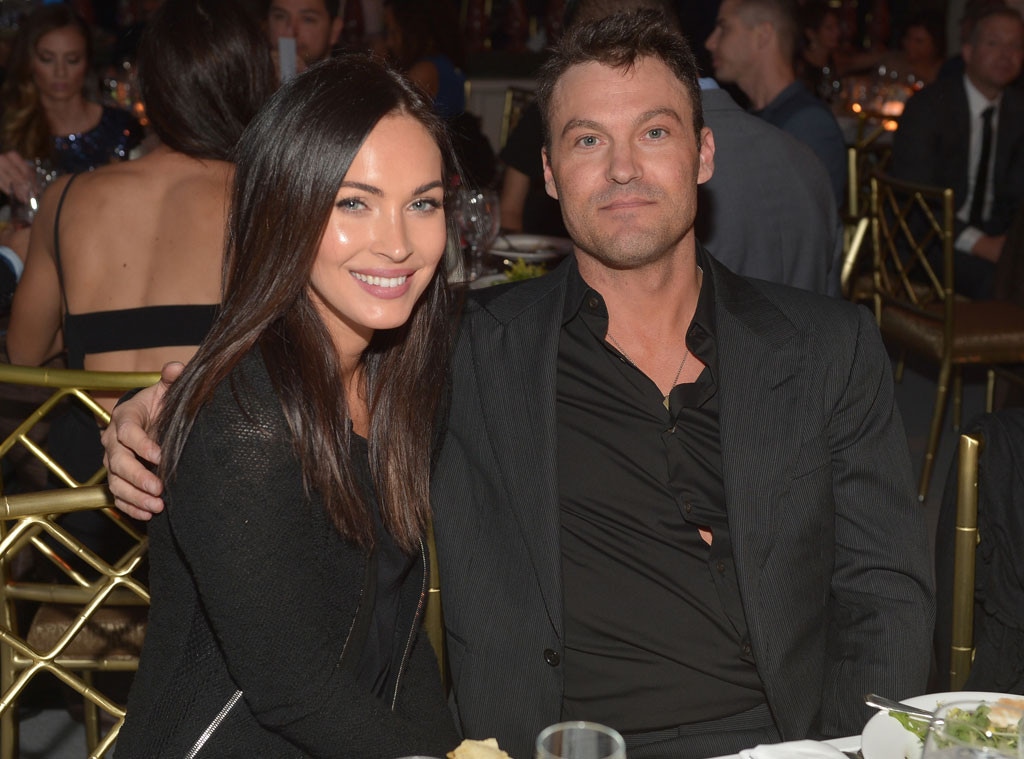 Charley Gallay/WireImage
Megan Fox has filed for divorce from Brian Austin Green, E! News confirms.
The Teenage Mutant Ninja Turtles actress, who is being represented by attorney Laura Wasser, cited "irreconcilable differences" as the reason for the split, per court documents obtained by E! News. Megan has requested joint physical and legal custody of sons Noah Green, 2, and Bodhi Green, 18 months. The date of separation is listed as June 15.
Brian also has a 13-year-old son, Kassius Green, from a prior relationship.
Neither Megan, 29, nor Brian, 42, has commented on the split, and their reps have not commented on the breakup, either. Separation news surfaced Wednesday.
This season of Bravo's Flipping Out, of all things, actually hinted at trouble for the pair, with Brian appearing solo to talk to Jeff Lewis about the renovation on a new house they had bought. On the penultimate episode of the season, Green surprised Lewis when he said that they wouldn't be moving into the home and were planning on selling the property instead.
Green and Fox met on the set of the ABC sitcom Hope & Faith in 2004. They got engaged in 2006, called it off in 2009, and got engaged a second time in 2010.
They finally got married in Hawaii on June 24, 2010.
The exes were last seen together in public on June 9, 2015, in Beverly Hills.
Last year, Megan opened up to Men's Health about her marriage to the former Beverly Hills, 90210 star. "You can't live in a fantasyland and think that everything's going to be perfect all the time," the Transformers actress told the magazine. "You will go through phases where you're just not getting along. You're not communicating well. That's going to happen, and it's going to feel impossible to you sometimes. It might not even make sense to you sometimes. Arguments are normal. You have to be patient and sit through that and remember that this is a part of human communication and interaction. You're going to have these conflicts with anyone. It's not necessarily just that person. You have two people, separate beings, trying to share one life together. That's always going to have difficulties."
"Brian is my soul mate. I happen to believe that. He's definitely meant to be the father of my children. That makes it easier for me to work through things, because I always see the spiritual side of things. I look at the end game," said Megan, who apparently didn't see a divorce coming. "If you don't see life that way, I'm not sure what advice I can give. But I believe that every interaction is an act of fate in some way, that we're meant to interact with them, and it's our job to flesh that out and experience it to the fullest and learn the lessons we're meant to."
TMZ was first to report the divorce filing.
(E! and Bravo are both members of the NBCUniversal family.)