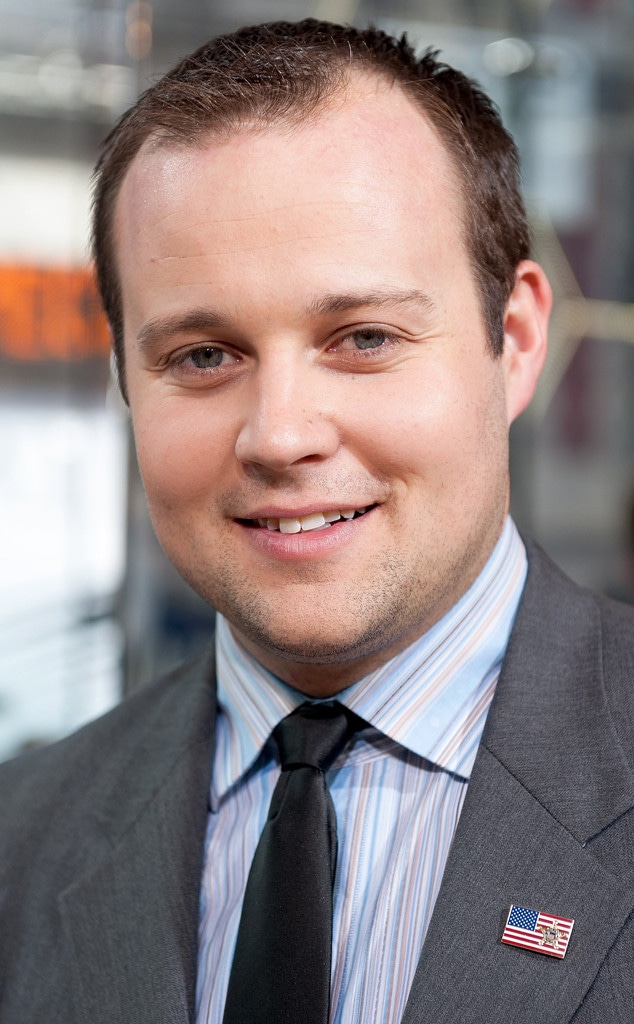 D Dipasupil/Getty Images for Extra
It's not a good day to be Josh Duggar. 
The fallout continues less than 24 hours after the 27-year-old former 19 Kids and Counting star confessed to cheating on his wife and having a secret porn addiction in response to a Gawker report which claimed the married father of four had an account on the extramarital-affair hookup site Ashley Madison. 
"I have been the biggest hypocrite ever," Josh wrote in a statement posted on the Duggar family website Thursday. "While espousing faith and family values, I have secretly over the last several years been viewing pornography on the internet and this became a secret addiction and I became unfaithful to my wife."
Courtesy The Duggar Family
His statement was amended several times throughout the day (apparently, he's not familiar with the way the Internet works) to remove his porn addiction admission as well as any mention of the recent molestation scandal (three months ago, In Touch published a decade-old police report, in which the reality star admitted to molesting five minors, including two of his younger sisters, back when he was a teenager). 
The statement now reads as follows (one of the initial drafts can be seen above): "I have been the biggest hypocrite ever. While espousing faith and family values, I have been unfaithful to my wife. I am so ashamed of the double life that I have been living and am grieved for the hurt, pain and disgrace my sin has caused my wife and family, and most of all Jesus and all those who profess faith in Him. I have brought hurt and a reproach to my family, close friends and the fans of our show with my actions. The last few years, while publicly stating I was fighting against immorality in our country I was hiding my own personal failures. As I am learning the hard way, we have the freedom to choose our actions, but we do not get to choose our consequences. I deeply regret all the hurt I have caused so many by being such a bad example. I humbly ask for your forgiveness. Please pray for my precious wife Anna and our family during this time."
Furthermore, Gawker reports that not only did Josh have an Ashley Madison account (on Wednesday, the site claimed to have discovered the existence of an account opened with a credit card belonging to a Joshua J. Duggar and billed to an Arkansas address associated with the family) but he also paid an additional $250, which, per Gawker, went toward the purchase of an "affair guarantee." 
"Customers who buy 1,000 credits for $250 receive a money-back 'affair guarantee,' if they don't have an affair within three months," the Ashley Madison site, which requires customers to pay for credits to message other site members, states. 
While Ashley Madison is not commenting on the Duggar incident, its parent company, Avid Life Media, released the following statement to E! News: "We are aware of the reports that criminals have stolen proprietary company files from Avid Life Media (ALM) and are disseminating them online. We are working with law enforcement, including the U.S. Federal Bureau of Investigation (FBI), the Royal Canadian Mounted Police (RCMP), the Ontario Provincial Police (OPP), and the Toronto Police Services (TPS) to determine who is behind this criminal activity."
The statement added, "Regardless of the nature of the content, our customers, this company, and its employees are all exercising their legal and individual rights, and all deserve the ability to do so unhindered by outside interference, vigilantism, selective moralizing and judgment. The individual or individuals who are responsible for this straightforward case of theft should be held accountable to the fullest extent of international law. As for the operations of Avid Life Media, we continue to devote significant resources to our security protocols and systems and we continue to support our customers around the world." 
Josh wed wife Anna in 2008. The couple have four children together, including daughter Meredith Grace, who is barely one month old.