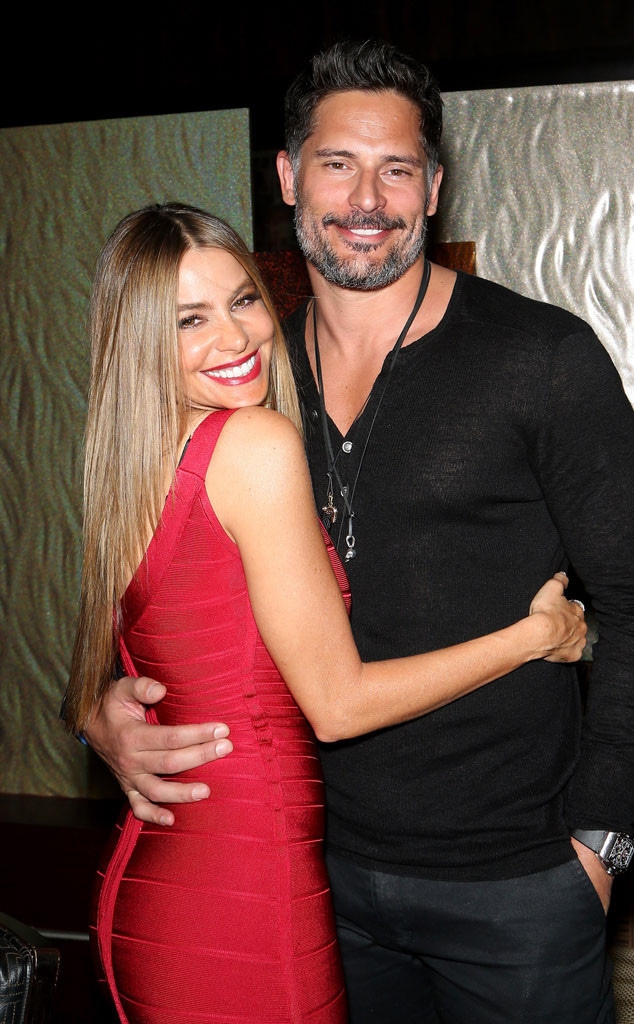 Gabe Ginsberg
Sofía Vergara and Joe Manganiello will soon be husband and wife. 
E! News has exclusively learned that the 38-year-old Magic Mike stud and 43-year-old Modern Family actress have sent out their wedding invitations. The two are expected to tie the knot in Palm Beach Florida at Hotel Breakers in November. 
The attractive lovebirds, who celebrated their one-year anniversary in June, got engaged back in December after just six months of dating. "I've never seen two people so truly in love," a source told E! News at the time. "The way they talk to each other, touch each other. It's incredible."
Since coupling up with Manganiello, Vergara has repeatedly gushed about how happy she is with the former True Blood hunk. 
"I finally realized that relationships don't need to be so much work. Ever since we met, it's been so easy," she said in Redbook's June issue, adding that if they have a baby, it will happen soon.  "Joe is younger than me. He's 38. He's never had kids. How am I going to say no? I tell him if we're going to do this, we have to do it, like, now, because I don't want to be 50 with a baby."
She also praised her hubby-to-be in a recent Instagram pic and called him the "love of my life." 
"Never been so happy!! #Lucky ❤❤❤❤@joemanganiello." she wrote. 
The actress also previously told Ryan Seacrest that their wedding will be big due to all her extended family. "[The wedding is] large because I... had to invite like all my family and Joe has a lot of friends so it became bigger and bigger and bigger," she admitted. 
Can't wait for the big day! 
Watch:
Is Sofia Vergara on a Pre-Wedding Diet?