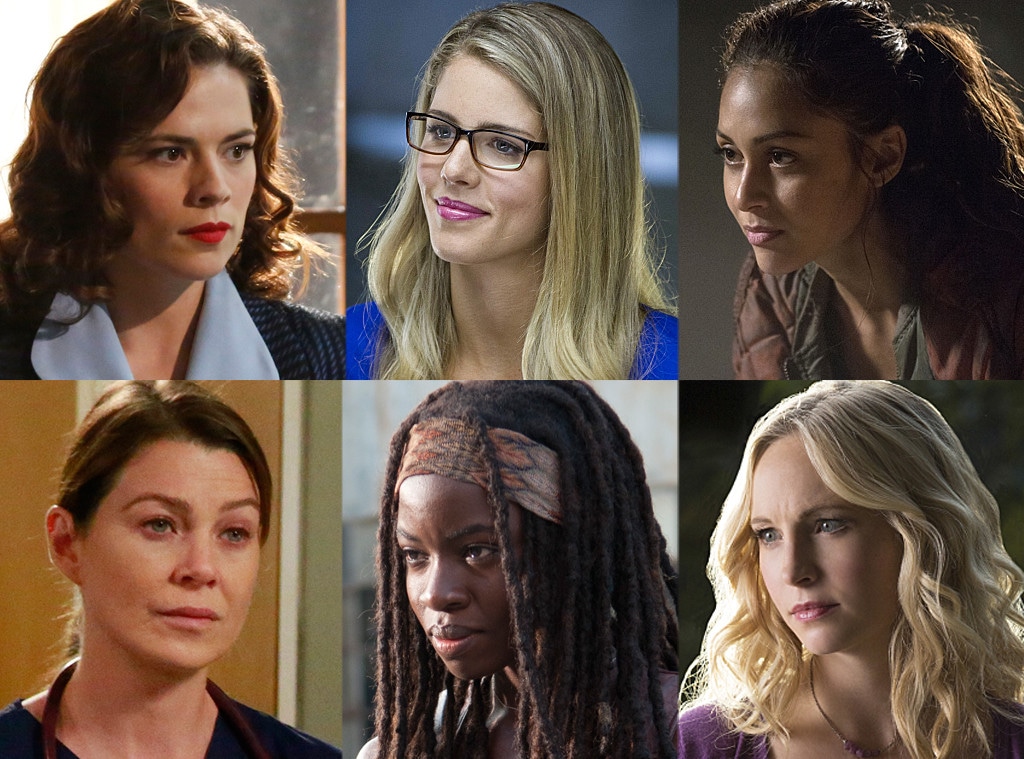 ABC; CW; AMC
Round two, we're ready for you.
Girl on Top 2015 is officially underway, with the first round of competition already out of the way.
In the opening round, 32 ladies were knocked out of the running, including big names like Scandal's Kerry Washington, SVU's Mariska Hargitay and both of The Good Wife's leading ladies. Still, just like the show, the tournament must go on!
32 women are still in the running to make it to the Sweet 16, and their next battle begins right now!
Still in the running? All three ladies from The Vampire Diaries, The 100 and Once Upon a Time, as well as reigning champ Castle's Stana Katic. Plus, newcomers The Flash's Candice Patton and Outlander's Caitriona Balfe are making their presence known. 
Voting in round two closes on Sunday, Aug. 23 at 5 p.m. PT, and you can vote as many times and as often as you'd like. So those plans you had this weekend? Cancel them. (Come on, we know you were already looking for an excuse to anyway!)
To ensure your favorite TV leading lady gets as much support as possible, spread the word about our tournament by tweeting @kristindsantos and using the #GirlonTop2015 hashtag. 
Ready...set...vote, vote, vote!
Thanks for voting! The polls for round two have closed, but come back tomorrow to vote in round 3!