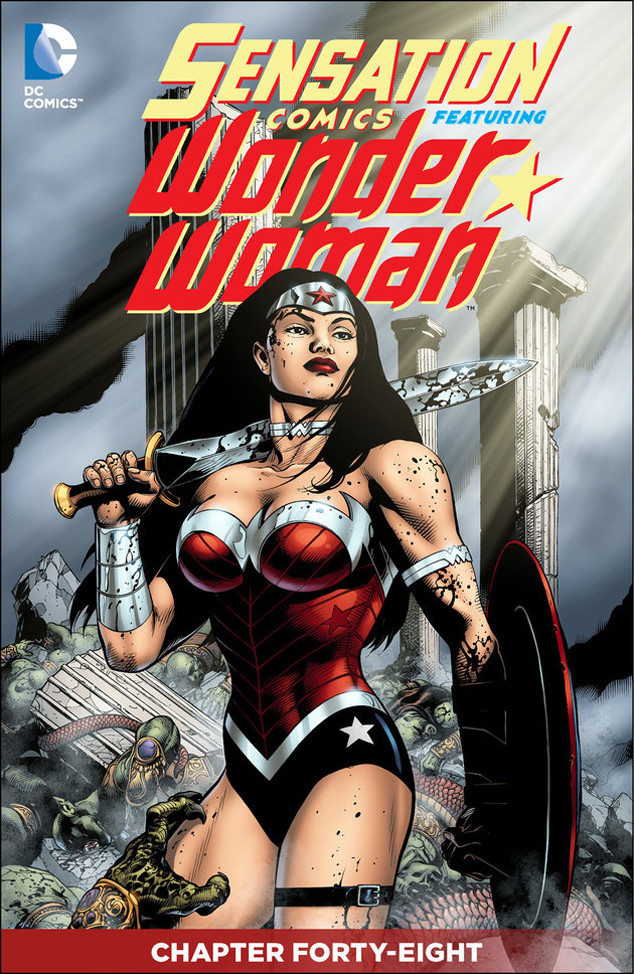 DC
I, Wonder Woman, pronounce you married.
The Amazon warrior and DC Comics superhero officiates her first same-sex wedding, of two women, in Sensation Comics Featuring Wonder Woman, Chapter 48, which is set for release on Thursday. The comic book was written and illustrated by Jason Badower, a 40-year-old Australian artist working in Los Angeles.
One of the brides is Wonder Woman's friend. Superman's alter ego, Clark Kent, tells the superhero he didn't know she was a "proponent of gay marriage."
"Clark, my country is all women," she replies. "To us, it's not gay marriage, it's just marriage."