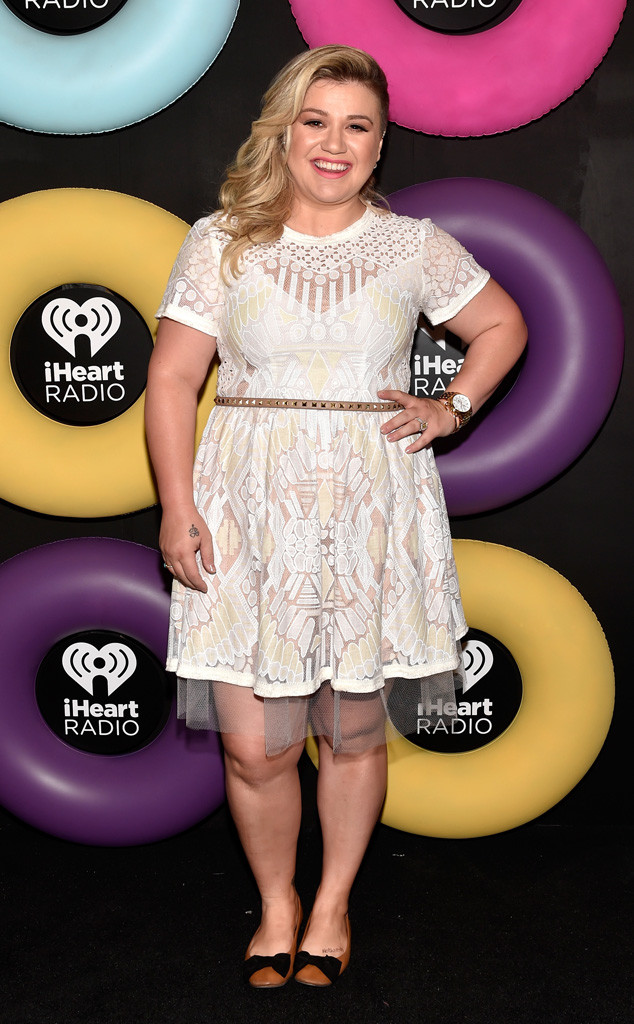 David Becker/Getty Images for iHeartMedia
And a baby makes four!
Kelly Clarkson spilled some seriously exciting news during her Los Angeles concert at Staples Center tonight—that she's pregnant with her second child!
The former American Idol star told the packed crowd, "This is not how I wanted to announce [that I'm pregnant]. My makeup artist is backstage hating me. I didn't want you to think I'm on pills or something."
She added, "I would like to apologize to my husband. This was not planned. I'm just so hormonal. Everything is great, I haven't vomited yet. That's a win y'all."