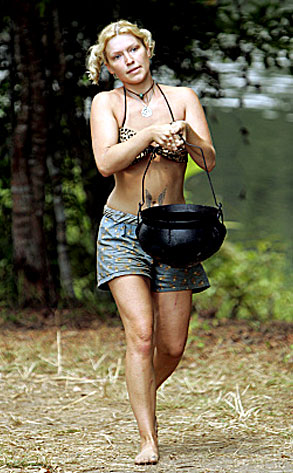 Monty Brinton/CBS
There are only so many weeks left to survive Gabon.
Last week, after another tribal shuffle, Kota got Crystal Cox and Ken Huang—hence, it cracked, finally losing an Immunity Challenge and then shipping off Marcus Lehman, who up until last week had been the strongest player, as evidenced when he convinced Randy Bailey to toss an Immunity Idol into the ocean.
But while Survivor: Gabon hasn't exactly played out the way audiences might have expected seven weeks ago, there are still schemes to be planned, rewards to be had and eight backs to stab after another seemingly out-of-nowhere elimination.
Let's just say, someone's playin' this game good. Check out the moves made Thursday: