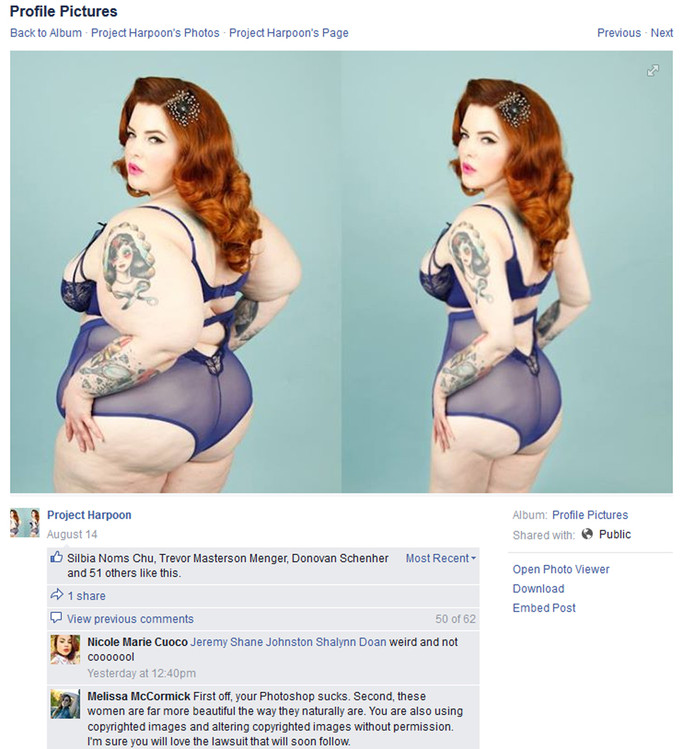 Facebook
Ugh—file this one under really?
A Facebook user heading the page "Project Harpoon" (a dig referencing the weapon used in whaling) is jonesing for attention, and using his or her amateur-at-best Photoshop skills to get it. The user has posted a series of professional shots (all taken without permission, we assume) showing the plus-size individuals in them—including famous models and actors—edited to have much thinner figures.
In the gratingly tone-deaf captions included, the user (and that's user in every sense of the word) asks for "no hate speech" or "shaming"—despite the fact that the "art" presented is body-shaming in its most tactile form.