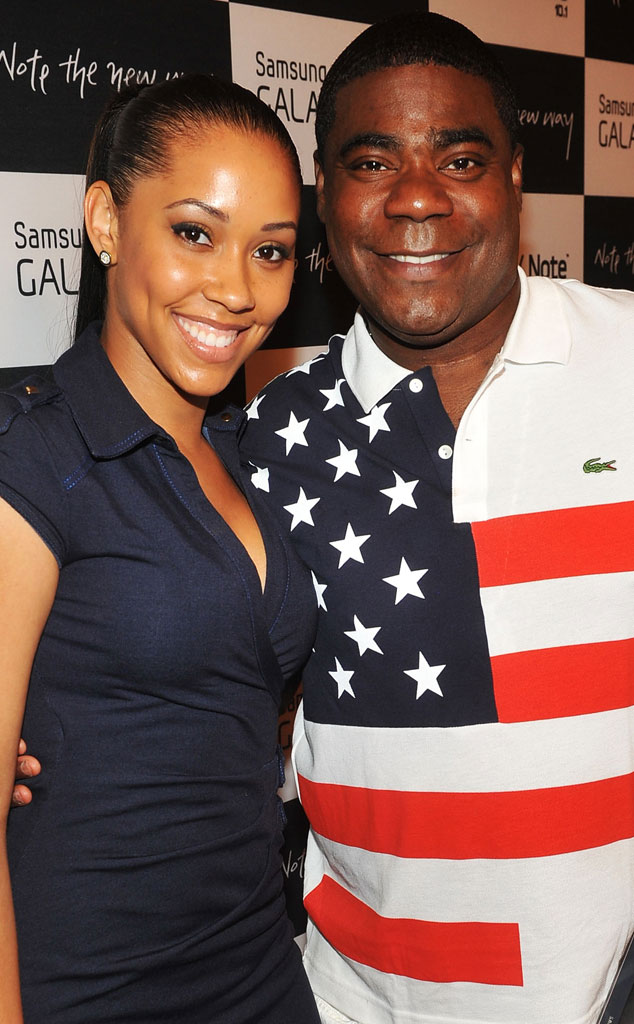 Tracy Morgan and his fiancée Megan Wollover had their time of their lives over the weekend at their joint bachelor and bachelorette parties!
The betrothed couple joined 25 of their closest friends for a bowling night out at Lucky Strike on Saturday night.
"It was a mellow scene, Tracy drank water the whole time and there were a few toasts but nothing crazy," a source tells E! News before adding that the affair was "more of a family get-together."
Earlier this summer, the Saturday Night Live alum revealed that he's been focusing on his health in time for his special day with Wollover, said to be taking place this month.
Related:
Chris Rock Gives Health Update on Tracy Morgan
"I don't want to walk down the aisle with a cane or a wheelchair," he told People. "So I had to go hard with the therapy. I had to get better. There was no ifs, ands or buts about it."
Morgan has been hard at work in physical therapy since his horrifying car accident nearly one year ago and told the magazine that, while his road to recovery hasn't always been easy or painfree, he has no doubts that he will meet his goal in time for his wedding.
"I am working out now, but physical therapy isn't easy. It's a lot of ooch-ing and a lot of ouching and screaming, but I am determined."
And aside from tying the knot in the very near future, Morgan is also gearing up to make his grand return to TV when he hosts SNL on Oct. 17!
Page Six was the first to report the joint parties.