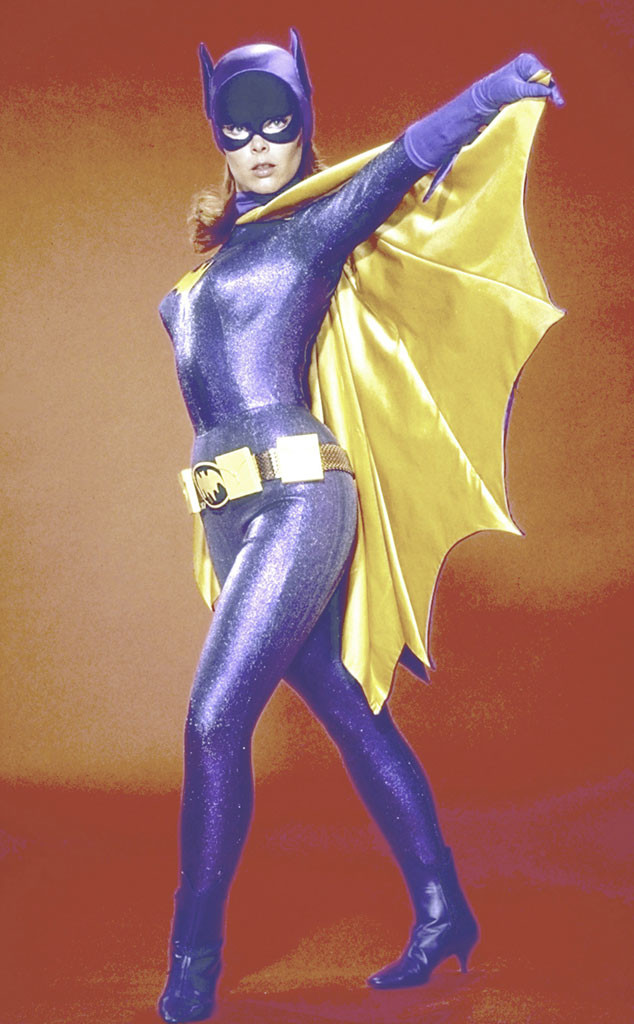 ABC Photo Archives/ABC via Getty Images
Yvonne Craig, the actress who originated the role of Batgirl on the iconic 1960s ABC series Batman, died Monday at age 78. She passed Monday night at her home in Pacific Palisades, her nephew, Christopher Carson, confirmed. She died from complications brought about from breast cancer that had metastasized to her liver.
Craig is survived by her husband, Kenneth Aldrich, her sister and two nephews.
A private service is being planned for a later time, according to her official website.
Craig was born on May 16, 1937.
A native of Taylorville, Ill., Craig began her career at age 17 when she became the youngest member of The Ballet Russe de Monte Carlo. The dancer remained with the troupe for three years before being selected to play the part of Elena de la Madrid in the 1959 movie The Young Land. Craig shared the screen with Elvis Presley in two movies: 1963's It Happened at the World's Fair and 1964's Kissin' Cousins. She had a brief relationship with Presley, per The Hollywood Reporter.
Craig later appeared in epsiodes of The Man From U.N.C.L.E., Mod Squad and The Six Million Dollar Man. The actress joined Batman in its third and final season. Craig did all of her own stunts and all of her own motorcycle riding on the show. Craig was also known for her appearance on an episode of Star Trek in 1969, where she played an Orion Slave Girl who wanted to kill Captain Kirk, played by William Shatner.
ABC Photo Archives/ABC via Getty Images
After her acting career, Craig became a real estate broker.
Craig and her sister, Meridel Carson, were also in the prepaid phone card business.
In 2000, Craig published a memoir, titled From Ballet to the Batcave and Beyond.
Craig continued to do voiceover work over the years, including the role of Grandma in Nickelodeon's animated series Olivia from 2009 to 2011. Most recently, she served as executive producer for the documentary feature film BIRTH.
In lieu of flowers, donations can be made to The Angeles Clinic Foundation.
Watch E! News' tribute to more stars who have died in 2015 below:
Related:
In Memoriam: Fallen Stars of 2016