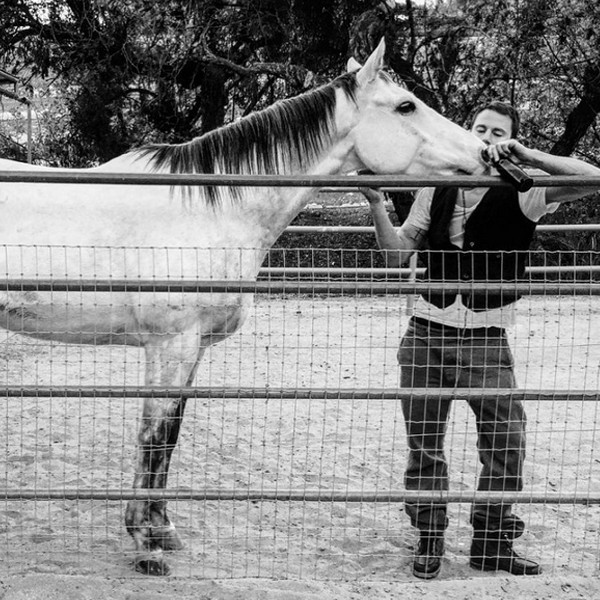 Instagram
Channing Tatum's new drinking buddy is quite the stallion.
The hunky star became even hotter (yeah, we didn't know that was possible, either) after revealing that he adopted a horse through one legendary Instagram post.
Posting a black-and-white snapshot of himself holding up a brewskie for his new buddy, Tatum captioned the picture, "Meet 'Smoke' my rescue horse. He loves beer! We're meant to be. (to be clear he just loves the smell)."
Looks like his 2-year-old daughter Everly won't need to ask for a pony on her next birthday.
Smoke is the second rescue animal to join the Tatum family.
The actor rescued his pitbull LuLu back in 2008, and when he married Jenna Dewan-Tatum, who came into the star's life as a package deal with her miniature Japanese Spitz Meeka.
The Magic Mike actor shared a sweet video of LuLu on his Instagram page just a bit ago, showing the dog joining him for a run earlier in the day.
"Morning ride. My lulu is so rad she lets me win," he wrote.
Channing, feel free to adopt us, any time. Just sayin'.
Related:
How "Magic Mike XXL" Ruined "Pony" Song For Channing Tatum