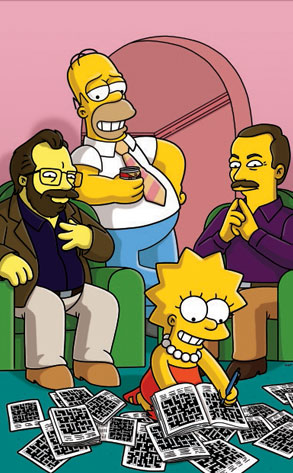 Fox
Two favorite Sunday traditions, together at last!
While they're known for having a not-always-obvious theme running through the ups and downs, the next New York Times Sunday crossword puzzle will feature a more familiar thread than usual.
[Cue theme music] "The Simpsons..."
America's first cartoon family trades favors with the New York Times this weekend, when the Sunday magazine's infamous crossword will boast a Simpsons theme and puzzle editor Will Shortz and noted crossword creator Merl Reagle will lend their voices to that evening's episode, "Homer and Lisa Exchange Cross Words."