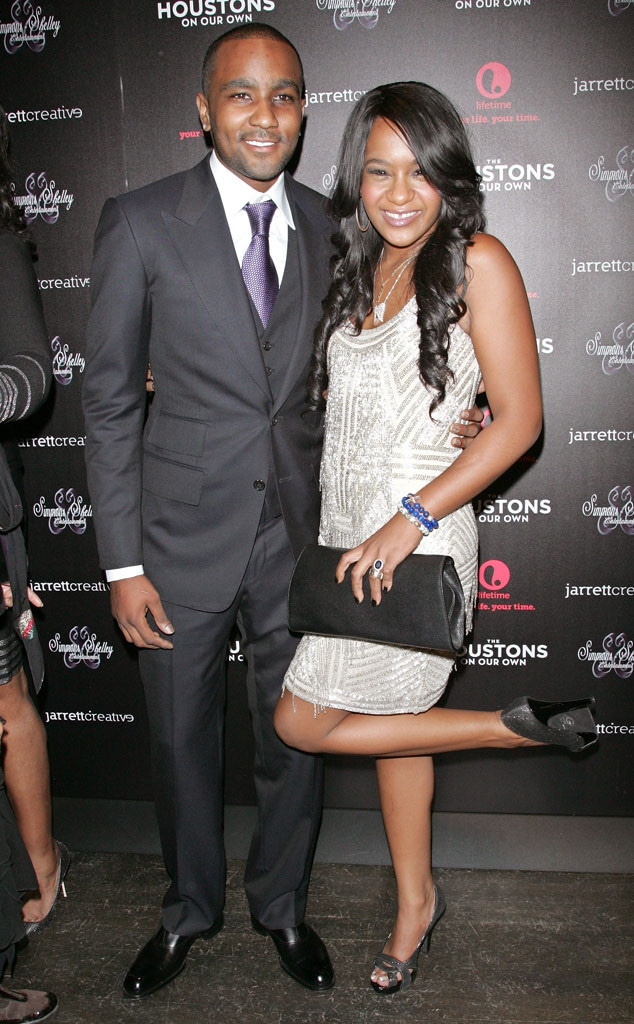 Jim Spellman/WireImage
Nick Gordon is mourning the loss of Bobbi Kristina Brown. 
On Friday Gordon tweeted for the first time since the July 26 death of Whitney Houston's 22-year-old daughter, who passed away after being in a coma for nearly seven months.
"I look at our pics sometimes it makes me smile sometime I cry @REALbkBrown #happymemories," Gordon, whose tweets are protected, posted on the social media site. "I'm so happy/blessed that I had @REALbkBrown in my life. i will always & forever love you." 
The daughter of Houston and Bobby Brown was honored with a private funeral in Georgia on Aug. 1. Days later, she was laid to rest next to her mother in New Jersey.
Gordon, who dated Bobbi Kristina before her death, was not welcome at the funeral. His mother, Michele Gordon, told People that her son chose to honor Bobbi Kristina at the beach. 
"Nick went to the beach with me on Friday during the services," she said. "He said the beach was always their favorite place to go, so he decided that he would honor her at a place that they both loved."
Brown was found unconscious in a bathtub at the Atlanta-area home she shared with Gordon on the morning of Jan. 31. She remained in a comatose state and died last month in hospice care. 
Prior to her passing, a $40 million lawsuit was brought against Gordon by Bobbi Kristina's conservators accusing him of domestic abuse and stealing money from Whitney Houston's only child. After Brown's death, a 13-page amended complaint was filed, which also alleged wrongful death. 
Gordon's attorneys, Joe Habachy and Jose Baez, responded to the filing in a statement to NBC News:
"The recent lawsuit against Nick is slanderous and meritless. Nick has been heartbroken and destroyed over the loss of his love and it's shameful that such baseless allegations have been presented publicly. Nick has engaged civil counsel and intends to defend the lawsuit vigorously and expose it for what it is: a fictitious assault against the person who loved Krissy most."
"The passing of Bobbi Kristina is devastating to Nick and our family," Nick's mother said after the tragedy. "Nick loved and cared for Krissi deeply, and he has suffered greatly each and every day they've been apart," she said in a statement to NBC News. "Nick and our family are in mourning, and we ask that you respect our privacy. Our thoughts and prayers are with both the Houstons and the Browns during this difficult time."
Watch:
What Happens to Whitney Houston's Estate?