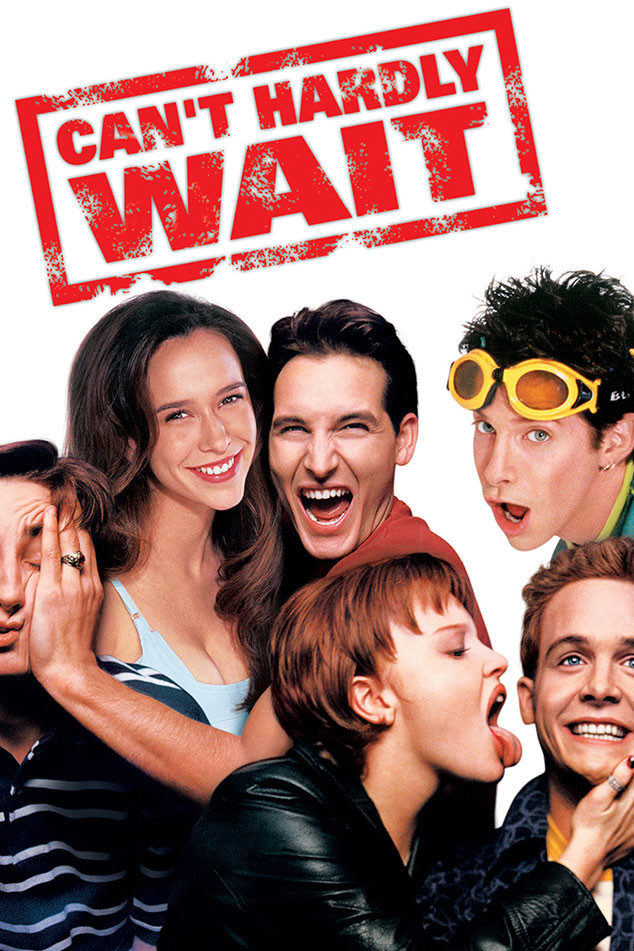 Columbia Pictures
The twentieth anniversary of Can't Hardly Wait is three years away.
Jennifer Love Hewitt, for one, would love for audiences to see what happened to the Class of '98. After Cinespia showed the film Saturday at the Hollywood Forever Cemetery, the actress tweeted that she was "so proud to have been a part of this movie!" In fact, the actress would love to get the cast back together. "Can't Hardly Wait reunion movie anyone?" she asked on Twitter. "Let's get them to make it!"
Co-star Ethan Embry replied, "Oh Mandy. You came and you gave without taking!"
In addition to Embry and Hewitt, the film starred Lauren Ambrose, Eric Balfour, Amber Benson, Nicole Bilderback, Selma Blair, Jennifer Elise Cox, Clea Duvall, Jenna Elfman, Peter Facinelli, Donald Faison, Seth Green, Leslie Grossman, Melissa Joan Hart, Robert Jayne, Tamala Jones, Charlie Korsmo, Breckin Meyer, Joel Michaely, Jerry O'Connell, Chris Owen, Erik Palladino, Jamie Pressly, Freddy Rodriguez, Sara Rue, Jason Segel and Sean Patrick Thomas.
Harry Elfont and Deborah Kaplan directed the Columbia Pictures comedy.
A few characters' fates were revealed in the final scene of the movie.
"Seven hours later, Preston (Embry) got on a train to Boston. Amanda (Hewitt) wrote him a letter for every day that he was away. They are still together," the text read. "The day after the party, Denise (Ambrose) and Kenny (Seth) meet up in a diner; five minutes later, Denise dumped Kenny. Ten minutes later, they found a bathroom and got back together. Mike (Facinelli) went to college but, after drinking too much, lost his football scholarship. He ended up 40 lbs. overweight and working at the car wash, a job he lost when incriminating Polaroids surfaced. William (Korsmo) became one of the most popular students at Harvard. He formed his own computer company that has made him worth millions, and he is dating a supermodel. William's two nerdy friends were abducted by aliens after discussing that they did not miss anything by not attending the party."