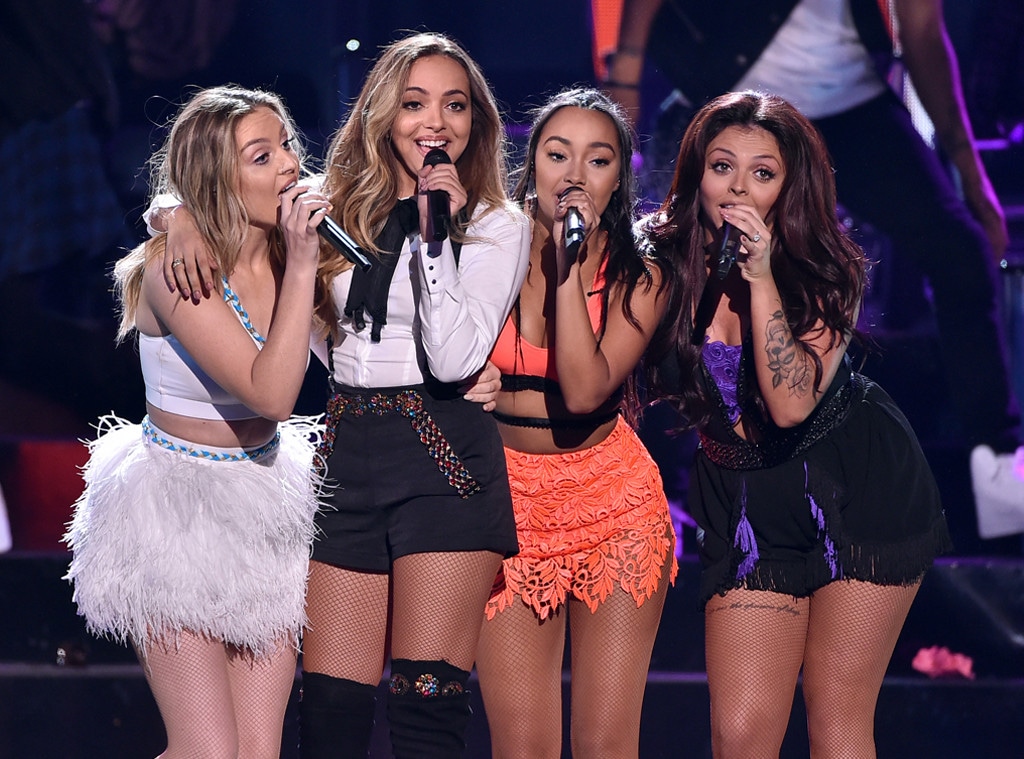 Kevin Winter/Getty Images
Okay, we just have one question: What was that?
We're not even that old, but watching last night's Teen Choice Awards was kind of like watching an awards show in a different language. Seriously, we're still on the good side of 30, but there's nothing like watching a bunch of literal teens gallivanting around your television screen to remind you that you're actually old as s--t. And it's not the best feeling.
From the very start of the show we found ourselves saying "huh?" to pretty much everything that happened. We may even have exclaimed an errant "Is that really what you're wearing?" in reaction to the tiny skirts and crop tops that were all over the stage. And we definitely found ourselves thinking that pop culture has seriously changed since we were...barf...teens. So without further ado (because we're exhausted from staying up past our bedtime to watch the show), ahead are the 18 reasons we were basically geriatrics watching the Teen Choice Awards.
1. The only host that we're actually familiar with (Ludacris) is...37.
2. There is an actual award called Choice Twit. Wut.
3. The announcer is talking in only abbrevs. Whatevs.
4. Wiz Khalifa forgot to wear a shirt to the show, but no one seemed even remotely fazed.
5. There were entire categories that we didn't even know existed. Choice Viner, really?
6. There were entire categories in which we'd never heard of the nominees. Eva Gutowski? Lele Pans? Joey Graceffa? Felix Kjellberg? Are those even real people?
7. Britney Spears was basically given the same treatment as Sidney Poitier or Michael Douglas at a movie awards show. Last we checked she was, like, 30, not 75.
8. Who is this?
9. And we've literally never seen this person in our lives.
10. And this guy with Sarah Hyland...he was her Uber driver, right?
Kevin Winter/Getty Images
11. One group of presenters took a moment of silence to mourn the fact that at next year's awards they would be (gasp!) 20. NOT TWENTY!!
12. One of the audience participation segments was a Nae Nae dance contest. Just...no.
13. We realized that we actually have no idea who is actually in Little Mix. Unless this is just Perrie Edwards in four different outfits.
Kevin Winter/Getty Images
14. There basically wasn't one single outfit onstage that didn't make us clutch our pearls. Apparently while we've been off going to farmer's markets and being hungover after three beers, everyone else was stocking up on crop tops.
Jason Merritt/Getty Images
15. Seriously though, so much skin. 
Jason Merritt/Getty Images
16. But we're probably just jealous, because in our ancient late-20s age we have to dress like this. #Layers.
Jason Merritt/Getty Images
17. When the obligatory "It's 10 p.m.; do you know where your children are?" announcement aired at the end of the show, we actually found ourselves wondering "Wow, when did they push that back to 10 p.m.?" 
18. Every winner who made a joke about learning to surf now that they had the award is actually young enough to learn to surf and not be bedridden for days afterwards.