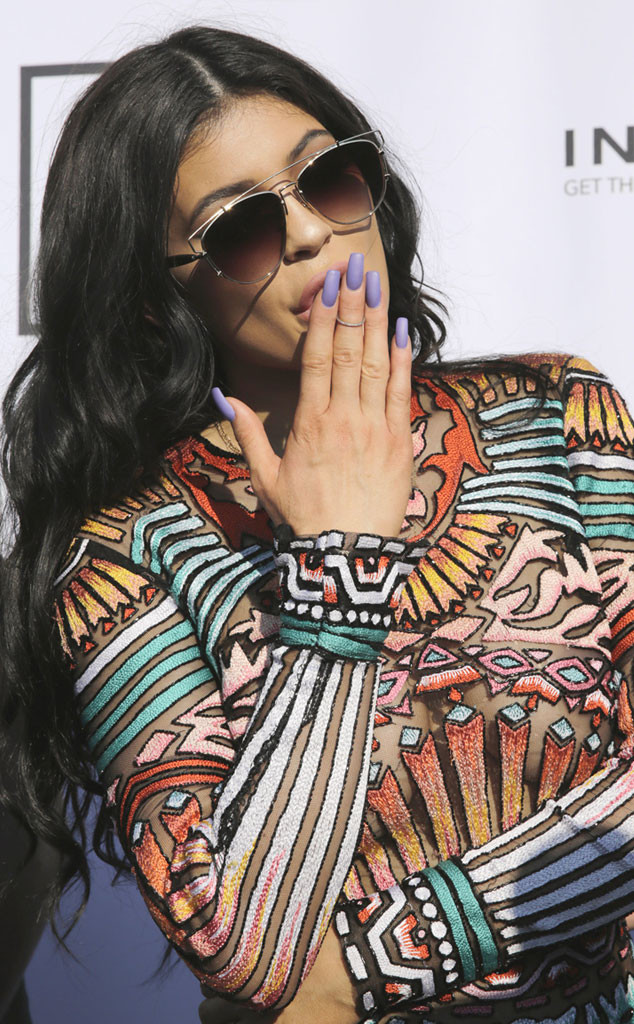 Getty Images for INLIST
The birthday girl has arrived in Canada!
Kylie Jenner, who turned 18 last week, jetted off from LAX and landed north of the border on Sunday. where she attended an InList sponsored party thrown in her honor at Beachclub in Montreal (where the drinking age is, yep, 18). Since last weekend, the Keeping Up With the Kardashians star has taken part in a slew of birthday activities with family and friends in her native Los Angeles and later, during a beach getaway in Mexico.
She had advertised her Beachclub appearance weeks ago and was photographed leaving Los Angeles on Saturday, wearing a gray mini dress.