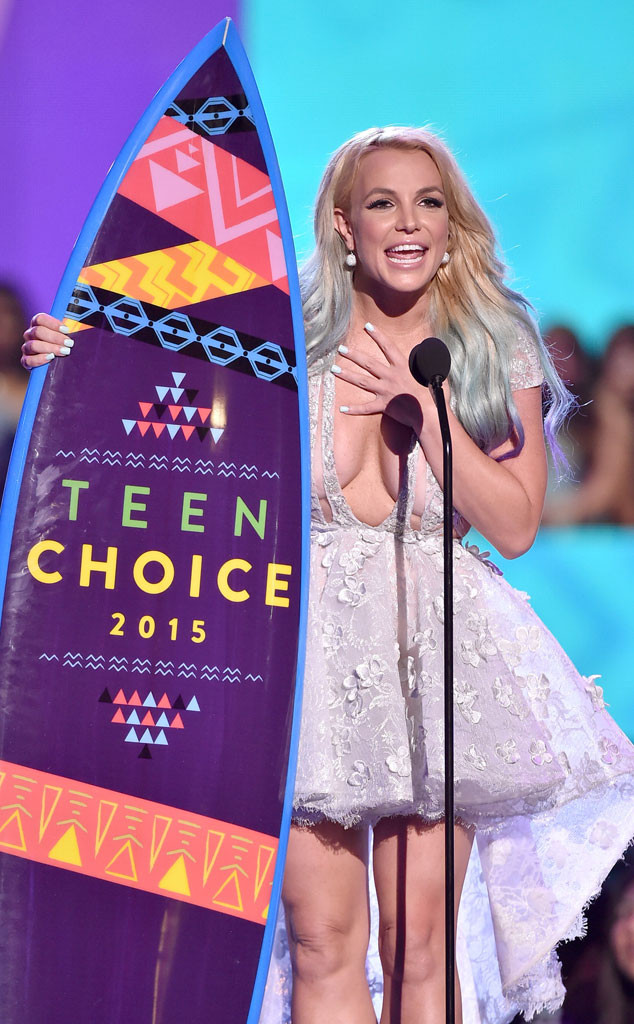 Kevin Winter/Getty Images
Britney Spears' reign in Las Vegas could be coming to an end.
I just spoke exclusively to the pop star at the Teen Choice Awards and she confirmed she may not renew her residency at The Axis at Planet Hollywood.
"I'm not really sure," Spears said. "I haven't made up my mind. I really love doing the show. It's a lot, a lot of fun but I'm kind of torn right now. I don't really know what I want to do."
If she doesn't strike a new deal, her last performances of Britney: Piece of Me will take place later this month through October with finals shows happening over New Year's Weekend. Brit marked her 100th show on Friday night.
As I previously reported, a new contract is currently on the table.
Spears has been in the studio working on new music. "We're having fun right now," she said. "I'm working with some women who are amazing writers. I have ballads and, of course, dance music—fun cheeky sexy stuff."