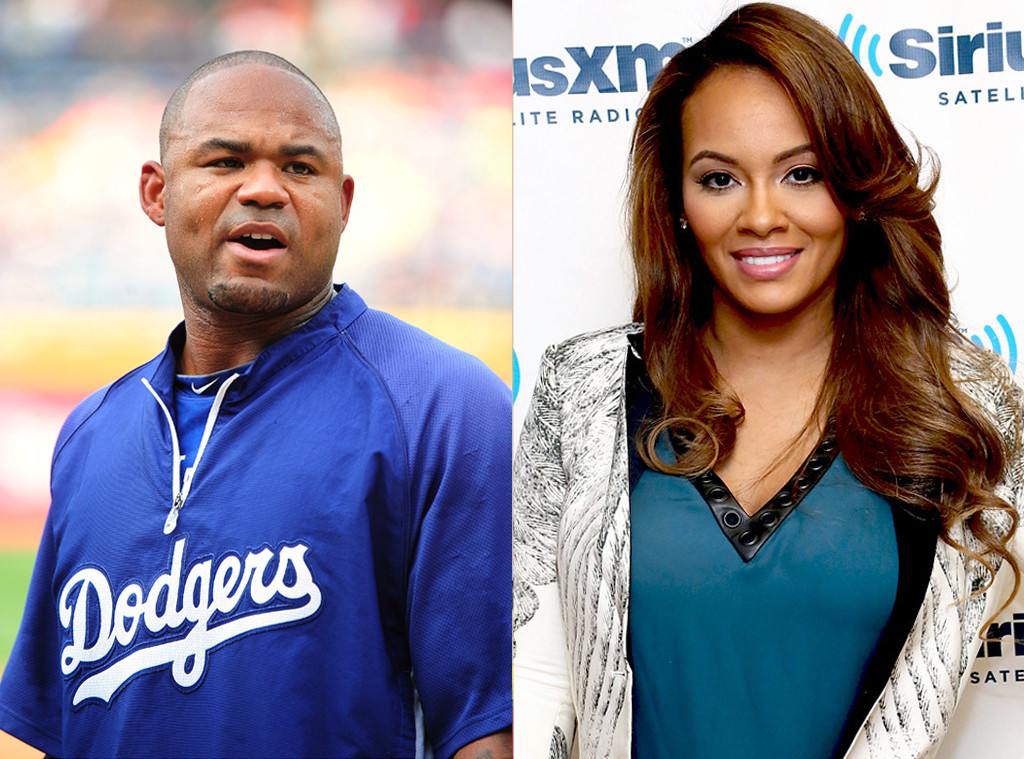 Astrid Stawiarz/Getty Images, Scott Cunningham/Getty Images
When it comes to Evelyn Lozada's life, it's safe to describe it as a pretty open book.
Whether she's living it up in Miami on Basketball Wives or raising a growing family in Los Angeles on Livin' Lozada, fans have grown to love the reality star's realness and candor over the years.
There is one thing, however, that loyal viewers may not know too much about. As it turns out, her relationship with fiancé and Los Angeles Dodgers baseball player Carl Crawford remains far, far away from any camera crew.
"He always says I'm the reality star and he plays baseball," Lozada revealed to E! News exclusively. "He doesn't want to be a reality star. He's very, very private even before we met. I try to respect that."
The MLB stud stays so far away from the press that some fans even wonder if the twosome is still an item.
"Because I'm so protective of my family, I think the misconception is that we're not together. We don't post pictures together on Instagram," Lozada explained. "I'm just very protective of my relationship. I think that's one of the biggest misconceptions that people think. 'Are they together? What's going on?' But that's just me trying to do things differently than before."
One huge difference viewers may soon discover is how the couple handles their future wedding. While Lozada's previous wedding to Chad "Ochocinco" Johnson was televised for a VH1 series, the proud mom won't even consider camera crews on her upcoming special day.
"I absolutely don't think so," she revealed to E! News when asked about a televised wedding. "We will do it and I probably won't let the world know when I do it."
For now, Lozada is "awfully grateful" for her family that includes 14-month-old baby Leo. She's also "very, very proud" of daughter Shaniece Hairston who just signed to the Wilhelmina Modeling Agency as she works on her own swimsuit line.
And while Lozada's heart recently broke when doctors revealed her third pregnancy would end up as a miscarriage, the 39-year-old has faith that all things happen for a reason.
"My family was there. My fiancé was there…but it's definitely a loss that you really deal with on your own because nobody can really relate to the loss and pain you are dealing with," she shared. "I got comforted knowing that God makes no mistakes." 
She added, "I'm open to wanting another child and if it happens, that's great. But I also have my family and I'm awfully grateful for that."
New episodes of Livin' Lozada air Saturday nights at 9 p.m. only on the Oprah Winfrey Network.