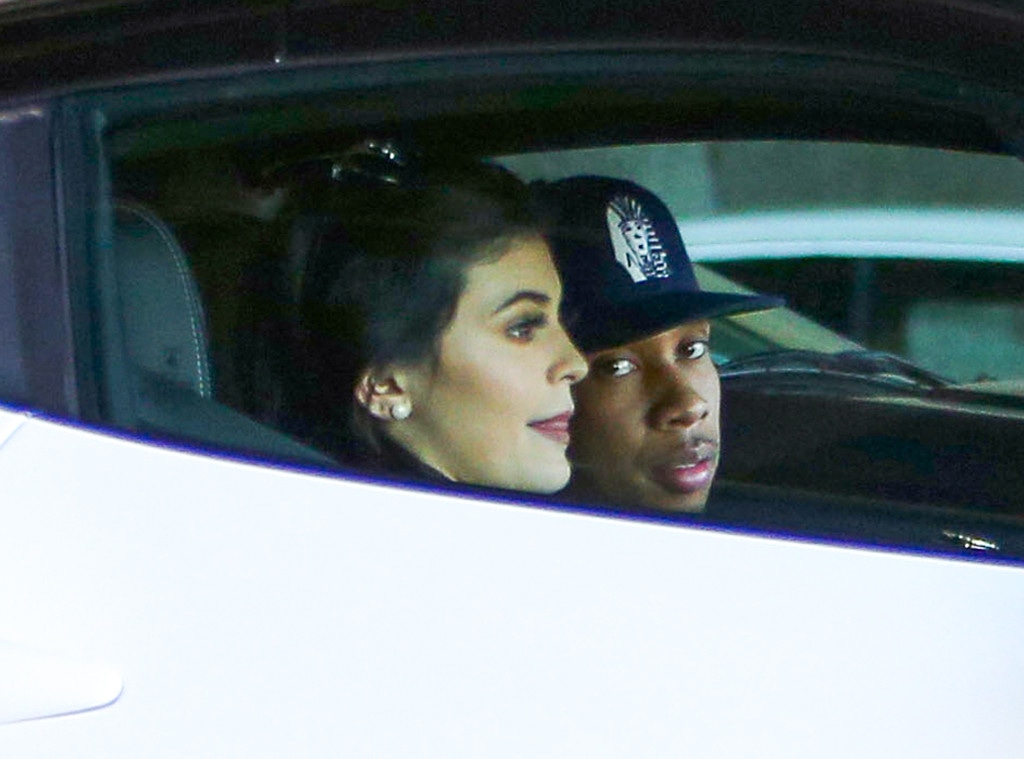 AKM-GSI
It looks like Kylie Jenner and Tyga have landed back in Los Angeles.
The pair were spotted riding around in SoCal today in the birthday girl's new Ferrari, which was gifted to her by the rapper, after spending a few days in Mexico for a celebratory getaway with the E! star's pals.
However, Kylie opted to take the passenger seat for this ride, letting her beau get behind the wheel after taking her new toy for a spin earlier today.
Their drive comes on the heels of rumors that the brunette beauty had already crashed her nearly $300,000 present, but Jenner quickly shut that down.
KMM-Jack-RS-Juliano/X17online.com
"Kylie Jenner crashed her Ferrari Whatttttt.... Glad she's ok but that's 295,000 down the toilet," one user wrote on social media to which Kylie replied, "Just a rumor," adding a smiley face to her post.
Well, that's a relief!
Kylie's stop in LA is a short one, as the young star is going to keep the celebration parade going with a trip to Canada this weekend.
There's no word as to what Jenner has planned for the trip up north, but judging from her recent trip south of the border, we can only assume it's going to be a doozy.
Aside from partying on yachts with sister Kendall Jenner and gal-pals Pia Mia and Hailey Baldwin, Kylie paraded her enviable figure in a number of attention-grabbing bathing suits while in Mexico, almost making her birthday trip more of a gift to all of us!
And don't worry if you couldn't keep up with all of her sexy swimwear. We got you covered and put all of her stunning snapshots in a gallery for you to enjoy below! (You're welcome.)
KMM-Jack-RS-Juliano/X17online.com