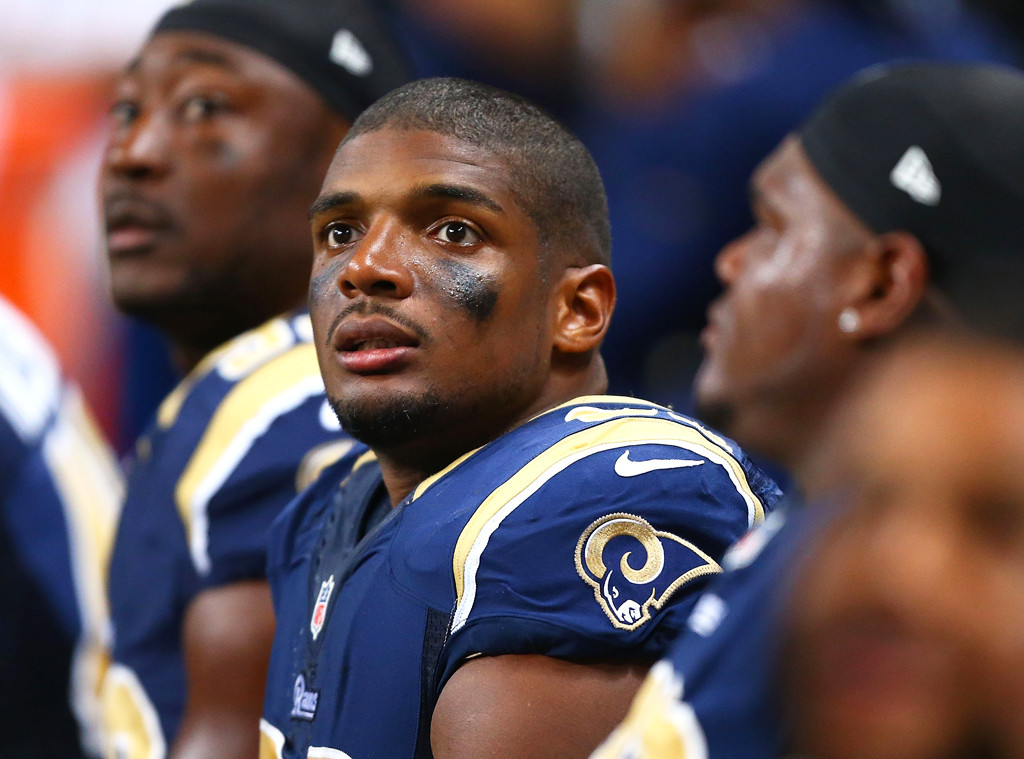 Dilip Vishwanat/Getty Images
After a rocky past few months, Michael Sam has announced that he's leaving football behind once again.
The athlete broke the news on Twitter, explaining to his fans why he's decided to take a break and focus on some personal issues before diving head-first back into his career.
"The last 12 months have been very difficult for me, to the point where I became concerned with my mental health. Because of this I am going to step away from the game at this time. I thank the Alouettes for this opportunity and hope to be back on the field soon," he wrote.
Sam concluded by expressing his gratitude to all of his followers for their "understanding and support."
Mid-June, the former NFL star asked for permission to leave the Montreal training camp for personal reasons, without publicly specifying the underlying reason.
Related:
Michael Sam Preaches Strength in "DWTS" Departure
Originally the Alouettes released a statement that said the team would welcome Sam back should he decide he wants to return, but wouldn't give any clarity as to why he left to begin with. "The Montreal Alouettes fully respect Michael Sam's decision and rally around him to offer him all time and support needed," the statement, obtained by E! News, read.
"The team has left the door open and Michael is welcome to come back whenever he feels ready."
Shortly thereafter, the team's head coach Tom Higgins told reporters, "A lot of things happened and unfolded. That's not to be discussed. We're putting that behind us."
Sam signed a two-year deal with the Alouettes earlier this spring and made headlines in 2014 when he became the first openly gay player drafted by a team in the NFL.