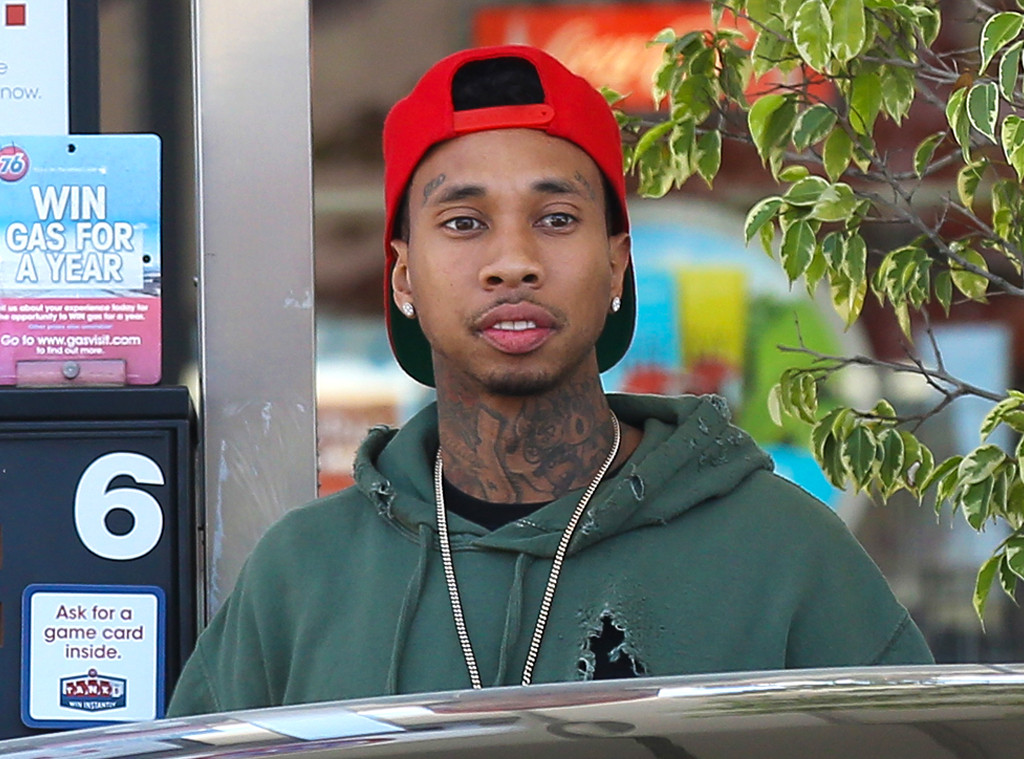 GEVA/AKM-GSI
OK, let's keep it real, shall we?
When Tyga surprised Kylie Jenner with a Ferrari for her 18th birthday, a few thoughts quickly crossed our minds.
Aside from what are we doing wrong that Kylie got a luxury car for her birthday and we can't even get a text back?, many people were shocked to know that the rapper is even ballin' like that.
Don't get us wrong, Tyga has a number of hits and is doing well with his music—but copping a $300,000 car for his lady?! Dang.
So just how much is the 25-year-old star worth? And what other lavish luxuries has he indulged in? We did some investigating...
It looks as though Tyga has a net worth between $5 and $8 million, with most of his income coming from his music, as you might have already guessed. More specifically though, Tyga's third album, Hotel California, which sold 54,000 units in its opening week.
Aside from his album releases, there are the tours. Last year, Tyga was grossing over $50,000 per night, according to concert data provider Pollstar (via Forbes).
That doesn't even include his latest Fan of a Fan joint project with Chris Brown.
And then there are his other business ventures—a clothing store in Los Angeles called Last Kings, a watch line and a $1.5 million deal with Reebok. He also launched an adult film site (www.rackcityxxx.com) which had an estimated net worth of approximately $12,000 within the first month.
So, we see what kinda money he's bringing in. Where does it go?
Well, besides buying a sportscar for his girl (and going on beachy getaways), the rapper stays at a Calabasas home that is estimated at $6.7 million.
Then, there's his icey jewelry collection that includes (but is not limited to): six gold watches, three King Tut pendant necklaces, one large King Tut diamond necklace, seven small pendant necklaces, three gold animal cuffs, two chain bracelets, one chain bracelet and one gold phone case.
And when it comes to his own wheels, Tyga is rollin' with some of the finest. The star's four-wheel collection includes a Mercedes SLS coupe (estimated at $221,580), Rolls Royce Phantom Coupe (estimated at $438,325), Mercedes G-wagon (estimated at $115,400), Mercedes SLS AMG (estimated at $221,580), Mercedes SLR McLaren (estimated at $452,750), Vintage Fogiato Impala and a Laborghini Aventador (estimated at $397,500).
Yep, rack city, for real.
Related:
Would Kylie Jenner Make Music With Kanye West?
—Additional reporting by Roxana Salcedo